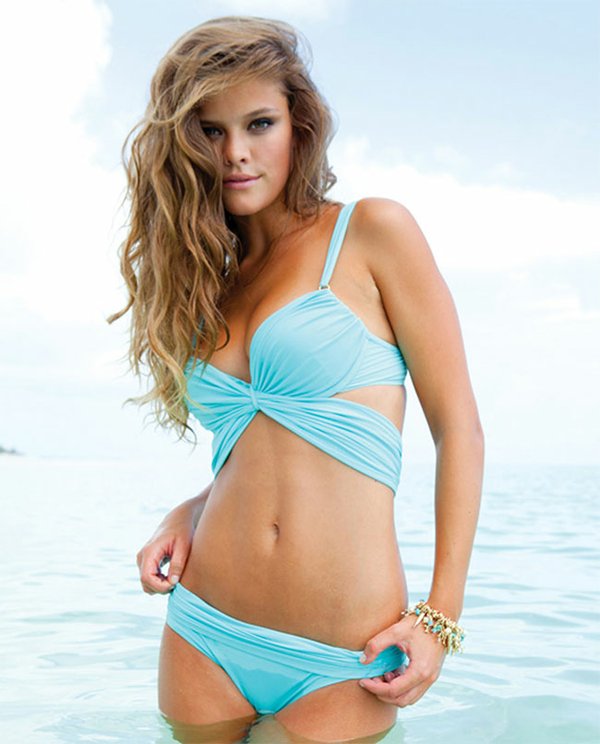 SOPHISTICATED
LuxSwim: Understated Elegance
Designer Nicole Vaughn is looking to incorporate an understated elegance with her LuxSwim collection.
"With my swimwear designs, I am trying to enhance the beauty of a woman," Vaughn said. "[Many] 20-year-old designers produce swimwear for [youth] with bright, loud colors. My swimwear is more subtle and sophisticated."
With a background in graphic and interior design, Texas-born Vaughn is now based in Redondo Beach, Calif., and produces her swim collection in Southern California. An initial debut in 2010 landed the line in a few Hawaii boutiques and a spot on the television series "Hawaii 5-0."
After brief sabbatical, Vaughn returns for Spring 2013 with a newly relaunched collection of luxury-inspired swimwear with a focus on fit.
Wholesale priced from $62 to $72, the one-piece and two-piece suits offer moderate coverage featuring dramatic hardware and Italian fabrics. Bikinis are fully lined and feature soft, removable cups and adjustable straps. Coverups, including Missoni-inspired pants and an asymmetrical crochet skirt, round out the collection. For more information, visit www.luxswim.com.