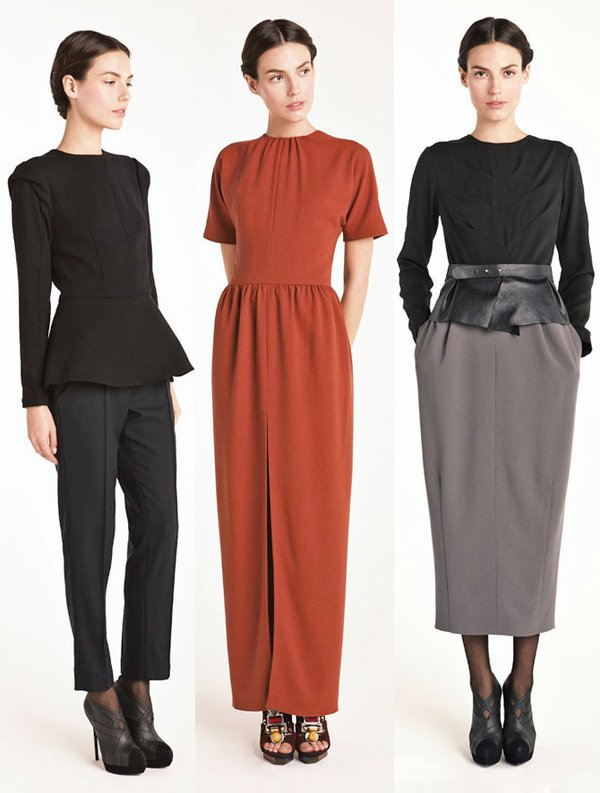 FINDING A SUSTAINABLE LUXE
Mina + Olya
Photo Gallery
Mina + Olya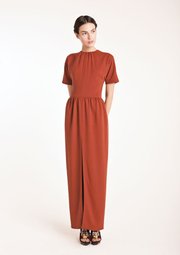 For many, the phrase "eco fashion" brings to mind a Grateful Dead concert circa 1972 rather than Kate Hepburn circa 1942. But designers Mina Yazdi and Olya Dzilikhova believe that they have found a way—with their San Francisco–headquartered line, Mina + Olya—to connect fabulous, luxe style with environment-loving materials.
They use sustainable and organic fabrics such as hemp, organic cotton, silks and wool to make pieces for their Fall 2014 line, such as the menswear-inspired "Garbo" suit, which is a 100 percent wool double-breasted blazer with high-waist trouser. Other looks in the line include the high-waist "Tulip" skirt. One version comes in wool crepe, and another is made with organza and gazar fabric. There's also the "Tamara" skirt, which features a thigh-high slit.
Fabrics are sourced in America and Italy. The line is manufactured in the San Francisco Bay Area and New York.
When the line started business in 2012, the self-taught designers Dzilikhova and Yazdi sometimes found a dearth of fabrics to work with, but things have been improving rapidly. "As the movement has become more popular, it has gotten easier to source fabrics," Yazdi said.
Despite a big focus on eco-materials, Dzilikhova and Yazdi have no desire to put themselves in a green ghetto. "We want people to choose the line because they love it and feel great in it—not only because there is a sustainability aspect to it." Core wholesale price points for the line range from $600 to $1,200. For more information, contact Shannon Broyles at (917) 769-2212 or info@minaolya.com