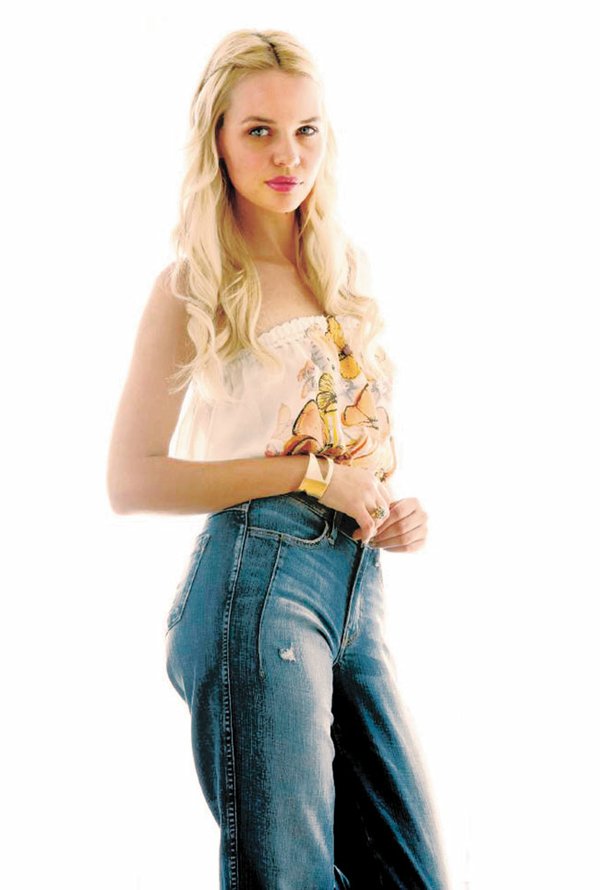 DENIM
Cheyann Benedict's Way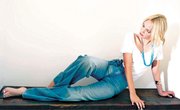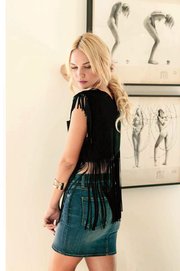 When Cheyann Benedict, co-founder of the C&C California brand, made a return to fashion in 2013, she wanted to run her self-named Cheyann Benedict company her way.
She designed unique, art-inspired caftans, leather and suede jackets with long fringe, and she chose not to wholesale. She wanted to take her time and think through the line's aesthetic and build solid brand awareness. She thought her previous brand, C&C California, grew too fast. It was acquired by the former Liz Claiborne, now called Kate Spade & Co., for more than $28 million in 2005. Perry Ellis International picked up the brand in 2008.
Her measured approach to brand building extended to her denim line, but she recently deemed it ready to take a formal bow. Benedict has expanded the categories of the denim line and will formally make it available to wholesalers. It has been previewed at boutiques such as Dari in Los Angeles' Studio City neighborhood. The denim line formally debuts as a wholesale line at the Oasis show at ENKVegas, which runs Aug. 18–20.
Times are tough for big denim brands, which are seeing heavy competition from activewear. Levi Strauss & Co., one of California's dominant denim companies, reported a 76 percent decline in its net income for the second quarter of fiscal 2014, which ended on May 25.
But for Benedict, an expanded move into denim is a good initiative—and an opportunity to showcase what she calls "the new Americana."
"For me, it is about doing the things that I love in all of the categories," Benedict said. "I love denim. I completely believe in it. People wear it all of the time. We believe that our denim is the new Americana. To be an American brand, you need to make lines here. You need to make things here and support your neighbor."
The Cheyann Benedict brand's jeans are manufactured in Los Angeles and will wholesale for $100 to $200, said Lisette Polny, the brand's chief operating officer.
The line will offer more than 15 silhouettes, Benedict said. It also will build its point of difference by not doing a "boyfriend" silhouette jean, which has become a staple for most denim lines. "It's not flattering to a woman's body," Benedict said of the loose-fitting jeans.
Benedict's jeans, like her brand's clothes, aim to fit women of all ages and sizes. Some of the silhouettes include the "Greaser," inspired by the denim looks of the 1950s. "It is updated in the fit. It is more body-conscious. It is our most basic and well-fitted jean," she said.
The line's baggy jean is called the "Heathers," named after the 1988 noir teen comedy. "It is the perfect '80s update," Benedict said. "They are slightly baggy. … It is moderately high-waisted. … It has a great, subtle roundness to it."
The line also offers the "Nirvana" jean, a bell-bottom style. "Bell bottoms come in fashion and out of fashion," Benedict said. "But my job is to create the best possible version of each look. … It is really sexy. It shows [women's] curves."
At ENKVegas, Benedict will show basic washes. When she shows the line again in 2015, the line will offer additional washes that she describes as "beautiful pieces of art."
Benedict trained to be an artist. She graduated from New York University's Experimental Theatre Wing, which is dedicated to the avant-garde stage. She always supported herself through making fashion. During her college years, she would tie-dye T-shirts and sell them at consignment stores. She later got a job at the Calypso St. Bart fashion company. She served as regional manager for the Los Angeles area and opened the company's store in the Sunset Plaza retail district, she said. In 2002, she decided to launch her own line, C&C California, in partnership with Claire Stansfield.
After the company was acquired, Benedict spent time traveling and living in New York.
"I spent a long time thinking of how I'd like to do a company again," she said. "I wanted to make everything here. I wanted to feel that there was an integrity in the way that I built the infrastructure of the company. In planting seeds that grow deep roots rather than the quick turnover."