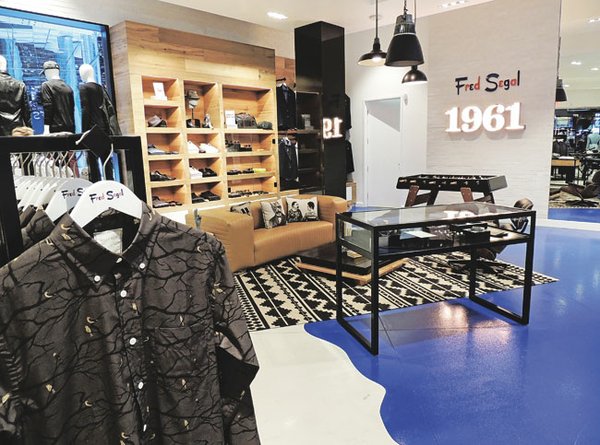 FRED SEGAL COLLECTIVE
Opening in Vegas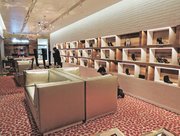 Fred Segal, a pioneer and landmark of Southern California's boutique scene, will take its first bow outside of Los Angeles County.
On Aug. 23, it is scheduled to open Fred Segal Collective at the SLS Las Vegas, formerly the Sahara hotel, at the northern-most edge of the Las Vegas Strip.
Paul Blum, chief executive officer of Fred Segal, said the choice of locating the Fred Segal Collective at the SLS Las Vegas was intended to be a little unorthodox.
"It is not on the area of the strip where all of the other hotels are. It is not attached where the other shopping malls are," Blum said. "It is the nature of the business and the brand. Fred Segal needs to break new ground with its product and its real estate." Blum said that when Fred Segal picked space for the original compound of stores on Los Angeles' Melrose Avenue in 1961, the neighborhood was known as a residential area, not a fashion street.
In May, Blum was named as chief executive officer of Fred Segal. He had previously helmed Juicy Couture, Kenneth Cole Productions and David Yurman. In 2012, New York–headquartered company Sandow acquired the worldwide rights to the Fred Segal brand. Blum was hired to build new Fred Segal locations in America and overseas. A Tokyo Fred Segal is scheduled to open in 2015. Blum said he had no further announcements on upcoming Fred Segal stores. Sandow does not own or manage Fred Segal on Melrose or Santa Monica, Calif.
The SLS Las Vegas will take its bow with three hotel towers offering 1,600 rooms, a casino, and an array of hip nightclubs and restaurants such as Umami Burger and Katsuya by Starck. The new Fred Segal Collective will join the resort with seven boutiques. The total floor space of the collective will be 10,000 square feet, but the individual stores will be located in different spots at the new resort.
The collective will feature the following stores: Fred Segal She, a fashion shop for women; Fred Segal He, a shop for men; Fred Segal Jeans, a boutique that will offer denim, swimwear and lifestyle for men and women; Fred Segal Play, a lingerie boutique; Fred Segal Shoes, contemporary footwear for women; Fred Segal Jewels, which a Sandow representative described as Fred Segal's first fine-jewelry boutique for a contemporary customer; and Fred Segal Goods, a gifts and lifestyle store. The stores will offer a similar price points to Fred Segal shops on Melrose and Santa Monica, Calif.
At Fred Segal Jeans, brands that will be offered include Levi's Made & Crafted, Paige, Current Elliot, Frame Denim, McQuire Denim, Cotton Citizen and Jet by John Eshaya. Fred Segal She will offer contemporary styles, nightclubbing and cocktail fashions with brands such as Zimmermann, Haute Hippie and Jonathan Simkhai. Fred Segal He will offer brands such as Deus Ex Machina, Moods of Norway, Zanerobe and Billy Reid. Fred Segal Play will offer lingerie brands such as Fleur de Mal and Love Haus.
"There's something for everyone," Danielle De Marne, Fred Segal's director of merchandising, said of Fred Segal's merchandise mix. "You also want to give something that people may not find in other places."
John Eshaya, founder of the Jet By John Eshaya brand and a former vice president, creative director and buyer for Fred Segal, went on a walk-through of Fred Segal Collective before it opened. "They did a great job taking it on the road," Eshaya said. "I was impressed. I'm a snob when it comes to Fred Segal."
However, he noted that there was some magic at the original Fred Segal compounds that cannot be bottled.
"Fred Segal has always been about environments. You have to create a different environment for customers. Otherwise you are in every other department store anywhere in the world," he said.