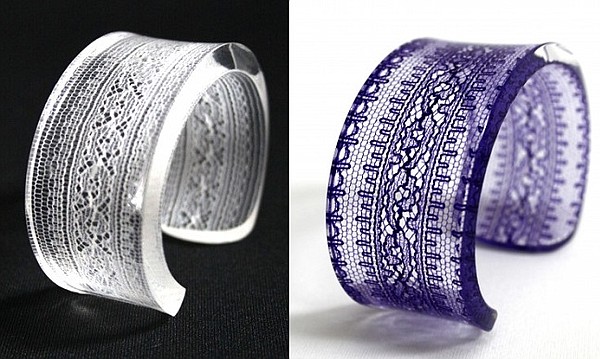 Solstiss Lace Opens an Online Boutique
Just in time for the holidays, French lace mill Solstiss has launched an online boutique where lace lovers can find an assortment of textiles, accessories and home décor items—all featuring the company's couture textiles.
Items are made in France and include textile cuts and appliques, the acrylic lace cuff pictured above, as well as lace veils, tote bags, all-weather umbrellas, pocket squares, scarves and shawls (including some trimmed in fur). There are also home décor items including lace side tables and trays.