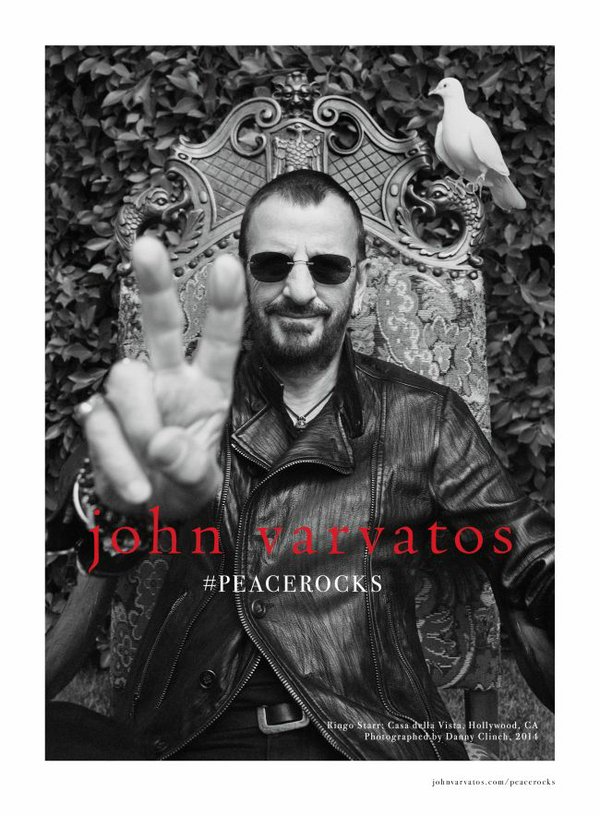 A Hard Day's Varvatos
After spending years convincing famous rockers to model his self -named line, John Varvatos finally got a Beatle.
That's Ringo Starr in John Varvatos' Fall 2014 ad campaign. The 74-year-old drummer is wearing a Varvatos black cut-away asymmetric leather biker jacket.
Varvatos and Ringo appeared at July 7 event in front of the Capitol Records building in Hollywood to unveil the ad campaign pictures which were photographed by Danny Clinch.
Past Varvatos ad campaigns featured rockers such as Iggy Pop, Paul Weller, Willie Nelson, KISS, Velvet Revolver and The Roots.