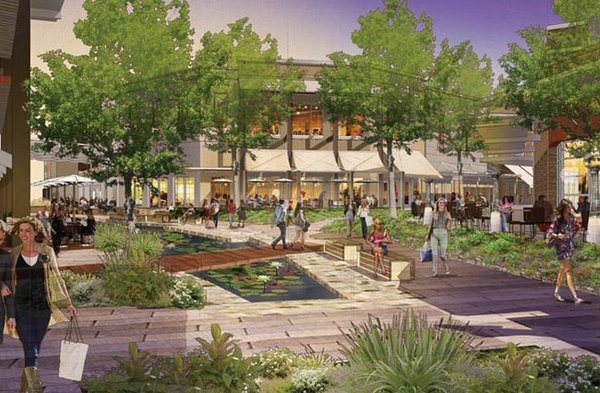 RETAIL
Westfield Announces Design for The Village
Retail-center developer Westfield announced this week the new park-like look of The Village, the outdoor extension of Westfield Topanga, a regional mall located 26 miles northwest of downtown Los Angeles.
Westfield will spend $350 million to construct The Village, which is scheduled to take a bow in fall 2015. The shaded, garden-like ambiance of The Village will be a refuge from the congested freeways of Los Angeles' San Fernando Valley, said Stephen Hamilton, Westfield's vice president of design.
"It's our mission to help guests, both local residents and visitors alike, rediscover the beauty of the area. The Village will be a place where they can unwind and a place where they can enjoy a romantic evening," Hamilton said.
The Village will feature outdoor patios distinguished by fire pits, hanging basket chairs, large communal tables and water fountains. Landscaping will be an important part of this new development. Westfield will plant California Sycamore trees, London Plane and Canary Island Pine, which will be 40 to 60 feet tall. Roses and bougainvillea also will be planted in the new area.
Westfield Topanga is anchored by department stores such as Nordstrom, Neiman Marcus and Macy's and is also the address of retailers such as H&M, BCBG Max Azria, Tilly's and Louis Vuitton.