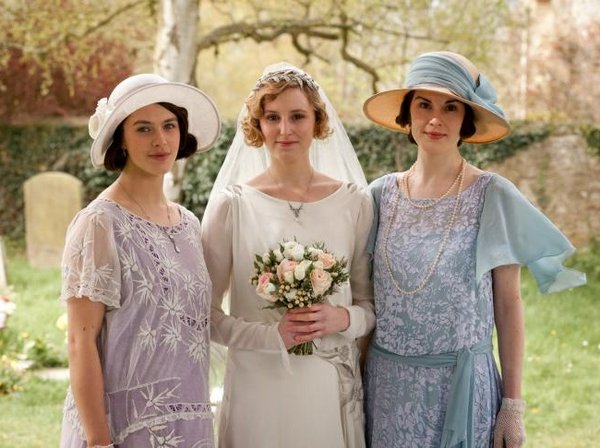 COSTUME EXHIBITION
Downton Designs Up Close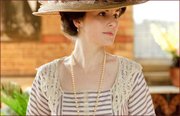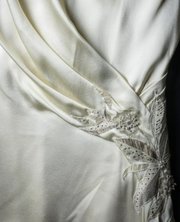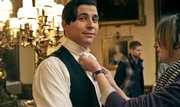 If you are anywhere near Wilmington, Delaware, between now and January, you could be THISCLOSE to the costumes of "Downton Abbey." Judging from the photos alone, it would be worth the trip to visit the Winterthur Museum & Country Estate to check out the "Costumes of Downton Abbey" exhibition.
Featuring some of the PBS series' most memorable costumes (Edith's wedding dress! Thomas' footman's livery! Mary's mourning suit!), the exhibition is presented by M&T Bank, DuPont and Glenmede Trust Co. (Winterthur was the home of the DuPont family and is now a museum with a focus on American decorative arts and costume exhibitions.)
The costumes come to the museum courtesy of North London costume house Cosprop. "Downton Abbey" costume designer Caroline McCall received the Costume Designers Guild award for "Outstanding Period/Fantasy Television Series" at the CDG gala earlier this year.
Bloggers Tom and Lorenzo visited Winterthur over the weekend and have not one, but two posts—wait a minute, it's actually three photo-filled posts—about exhibition, with lots of design details, background information and shots of the costumes in action on set.
(You can also find fun behind-the-scenes photos of the actors in costume at PBS' Downton Abbey site)
If the images from the "Downton Abbey" exhibition leave you wanting more TV costume inspiration, you only have to wait until July 22 when the 8th Annual Outstanding Art of Television Costume Design opens at the Fashion Institute of Design & Merchandising's Museum & Galleries in downtown Los Angeles.