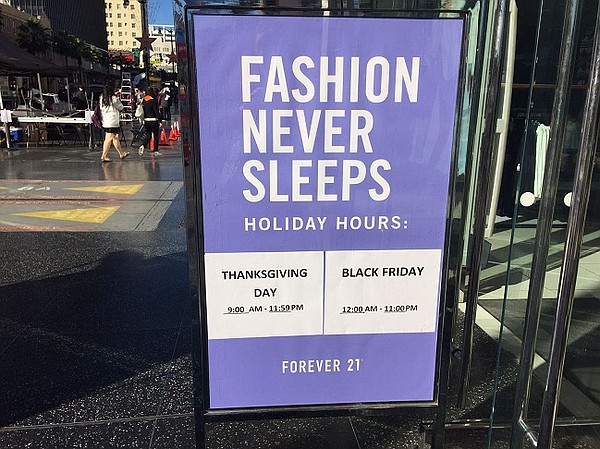 RETAIL
Forever 21 Opens Thanksgiving Morning
Be glad you're not a sales associate at Forever 21.
For those Forever 21 employees who were hoping to spend a little time at the dinner table chowing down on turkey and stuffing, they'll have to skip the traditional feast and work at the store instead.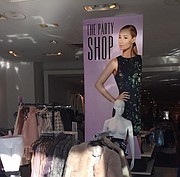 That's because several Forever 21 stores not attached to malls will be opening at 9 a.m. on Thanksgiving and working all through the night into Black Friday. For those stores that must adhere to mall hours, they will be opening at 6 p.m. and working all night long.
Forever 21 is advancing the clock on such stores as Target, Macy's, Kohl's and Wal-Mart, which open at 6 p.m. on Thanksgiving or Old Navy, which opens its doors at 4 p.m.

But it won't be the winner in early-hour Thanksgiving Day shopping. Big Lots and Dollar General are letting shoppers in at 7 a.m. and Kmart beats them all with a 6 a.m. opening.