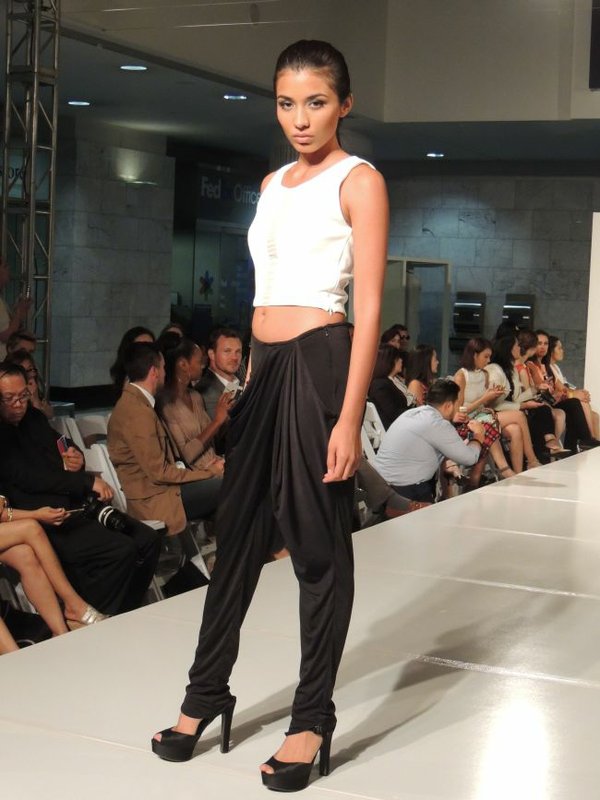 Have International Fashion Tour, Will Travel
Call International Fashion Tour a runway with wheels.
Janet Tinsay, a Seattle-based founder of International Fashion Tour, plans to take the show to different U.S. cities, where IHT will display the work of designers from around the world. The organization's first tour is scheduled for March 2015.
The IFT took a bow on Oct. 13 at the California Market Center in Los Angeles with a preview runway show. During the preview show, Pia Gladys Perey, based in Manila, showed 27-looks from her self-named Pia Gladys Perey Spring/Summer '15 collection. She previously exhibited at World Fashion Week in Paris, which ran Sept.23- Oct. 1. Perey also produced a show at Style Fashion Week in Los Angeles in March 2013.
Making their U.S. debut were Singapore-headquartered designers Melchor Guinto and Charles Cua. Cua designed women's styles. Guinto designed men's looks. They described the 32-look show as casual to clubwear, with looks that mixed prints and media. Travis Leonard and Mattias Hagström of American rock band Hobart Ocean walked in the Melchor Guinto show.