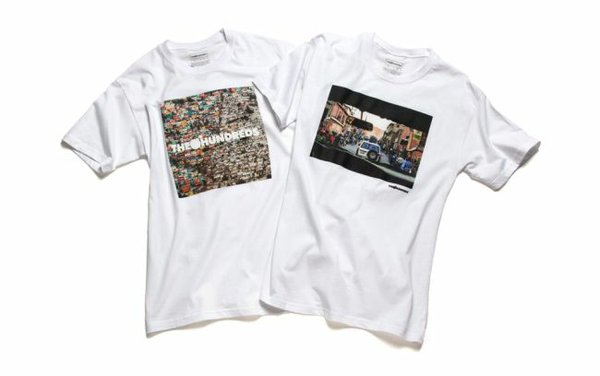 The Hundreds X Haiti
Streetwear brands live for the satire, the Bart Simpson-esque joy of thumbing a nose at whatever is out there, all while looking good. But that doesn't mean it's fashion for jerks.
Bobby Hundreds, co-founder of streetwear's The Hundreds brand recently introduced The Hundreds X Haiti T-shirts to raise consciousness about the scrappy, but troubled Caribbean nation. It's also to raise funds for SRS Haiti. The company started a plastics recycling industry in Haiti. Mike Shinoda of rock band Linkin Park is one of the co-founders.
The Hundreds X Haiti tees features graphics of photography that Bobby shot on a trip to Haiti. In Bobby's blog about the shirts, he writes that SRS "pays Haitians to bring them discarded plastic bottles from around the city. With these bottles, SRS and its workers are not only cleaning up the streets, but supporting the local workforce, and saving the environment. One man's trash is another's treasure – the bottles are recycled into a variety of consumer products, including premium T-shirts."