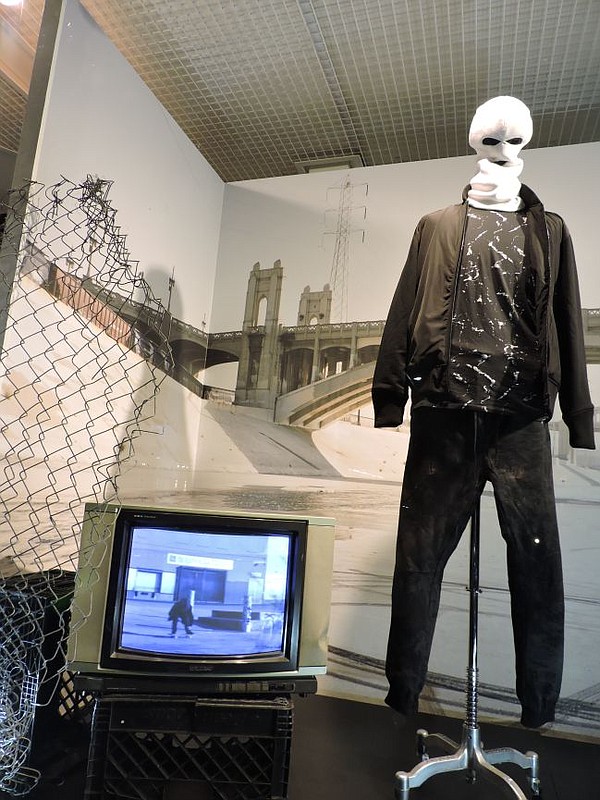 Globe Int'l's Violence Ordinaire…At American Rag
Violence Ordinaire sounds like a riff off of the extreme youth violence in Clockwork Orange, the influential cult film and novel. But according to the board sports gurus at Globe International and their friends at Desillusion Magazine, a French skate/surf/fashion/lifestyle journal, le violence ordinaire is translated as the explosion of sound when a skateboard slaps concrete or when a surfboard plows through waves.
It's also the name of a collaboration collection that the Globe did with Desillusion. On April 9, a reception was held for the collection at American Rag Cie in Los Angeles. Inside Globe team rider Mark Appleyard drank House Beer with the brand's founders Matt and Steve Hill. Outside the party, people viewed an American Rag window devoted to the collection. Take a look.