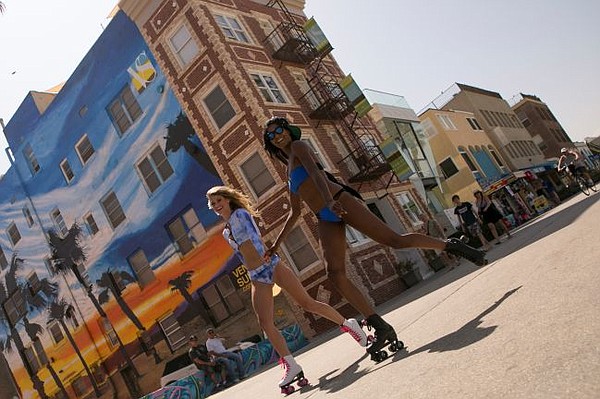 Venice Rani Goes Kickstarter
The Venice Rani brand took a bow at the high end Salon Allure show in Miami last year. This week brand founder Tina Rani launched a Kickstarter campaign to fund the brand's production for its Fall '15 season which Rani intends to manufacture in California. "Start-up costs are so high," she said. "But my intentions for this brand is to open more creative jobs in this market." The goal for her Kickstarter campaign is $25,000.
The line was inspired by Rani's growing up in Venice. The line features bikinis, maillots, rash-guards as well as soft terry cloth tops featuring unique prints. For more information, check out the Venice Rani Kickstarter page.