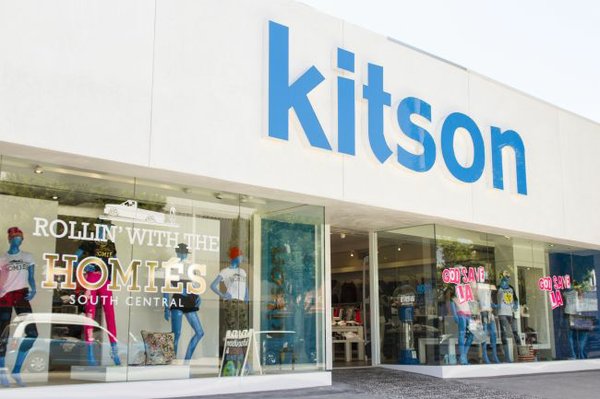 RETAIL
Kitson Announces Closure of All Stores
Kitson, the boutique chain that pioneered high-end shopping on Los Angeles' Robertson Boulevard and pop-culture retailing, is going out of business, according to a statement sent by the retailer's public-relations representative.
The retailer is in the process of closing its 17 bricks-and-mortar locations as well at its e-commerce store (www.shopkitson.com).
Liquidation specialists Gordon Brothers Group and Hilco Merchant Resources have been selected to direct closing sales at all Kitson retail locations. At Kitson's e-commerce site, all items are on sale with discounts ranging from 30 percent to 50 percent off.
In a statement attributed to James Wong, Kitson's chief restructuring officer, the retailer is said to be in discussions with retailers to find a way to preserve the brand.
Requests for further comment to Kitson executives and founder Fraser Ross were unanswered by press time.
The closure of the entire chain represents an unexpected development in Kitson's story. This summer, Kitson received an investment, reportedly to avoid bankruptcy. Making the investment was Spencer Spirit Holdings Inc., owner of a fleet of 650 novelty gift mall shops Spencer Gifts and Spirit Halloween Superstores.
Spencer Spirit, through its affiliate BHK Investments LLC, agreed to participate as a lender to Kitson to provide greater liquidity for the company, according to Alecia Pulman, a public-relations representative who has worked on behalf of the company.
Debt has been a major issue at Kitson for the past few years. In 2013, Kitson received a $15 million credit lien from Salus Capital Partners, headquartered in Boston. The financing was used to take care of debt and provide working capital for the company.
Kitson opened on Robertson Boulevard in 2000. The store made a splash as a place to purchase emerging high-end, casual brands. It also developed a reputation as a place where celebrities would get photographed by paparazzi. Brands that have been sold at Kitson include True Religion, Wildfox Couture and Brian Lichtenberg. In the past few years, the stores have increasingly focused on high-end pop-culture gifts.