RETAIL
Newsmakers 2015: Payments Industry Fights off Credit Card Fraud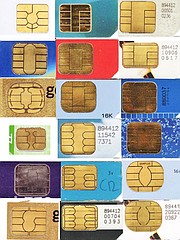 The era of the computer-chip card was formally started on Oct. 1. On that day, banks and credit-card companies notified retailers that they would only be responsible for fraud losses on EMV computer-chip cards, which cannot be hacked by fraudsters, according to supporters of the technology. Magnetic-stripe cards, the type of cards most in use in the U.S., are much easier to hack. Credit-card fraud was said to reach $16.31 billion in global losses in 2015, according to The Nilson Report, a payments-industry trade newsletter.
The card change was called the EMV Migration by the payments industry. The change seems to be taking place slowly. During 2015, some credit-card holders might have received new cards equipped with chips. Cashiers at some supermarkets, department stores and shops also might have asked their customers to use chip cards at new terminals equipped to handle the chip cards.
The Payments Security Task Force, an industry group, forecast that 98 percent of credit and debit cards will contain EMV chips by the end of 2017.
However, the change was not the smoothest transition. On Oct. 8, the Federal Bureau of Investigation released a statement that said that the EMV cards offer enhanced security but are still vulnerable to fraudsters. "No one technology eliminates fraud, and cybercriminals will continue to look for opportunities to steal payment information," read the FBI public-service announcement.
Trade groups and local governments continue to wrestle with each other over how to make cards as fraud-proof as they can be. In November, nine state attorneys general sent a letter to the chiefs of some of the largest bank and card networks in the U.S. urging them to adopt a chip and PIN technology. With this card, consumers would be required to supply a personal identification number on their EMV chip card.
Other fraud protection policies are in the works. In September, Visa Inc. launched a pilot program in South Africa that would use biometrics—or authentication by human characteristics, such as voice or eye—to identify a card holder's proper identity.