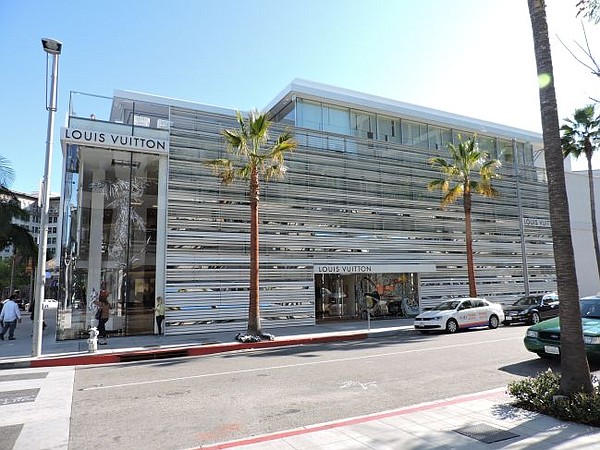 A Look at Louis Vuitton's Rodeo Flagship
Louis Vuitton is taking a spotlight in Los Angeles.
The heritage brand's Series 2 exhibition took a bow at 1135 N. Highland Ave. in Los Angeles' Hollywood section, and the highly anticipated Louis Vuitton emporium on Rodeo Drive made its debut this month. The flagship's three-story building is reminiscent of the fashion house's steamer trunks, according to media reports. Stainless steel ribbons cover a glass exterior, giving the building a unique look.
Of course Louis Vuitton is celebrated for its handbags, but we were particularly intrigued by an acoustic guitar case in the store. A sales associate said that the case must be specially ordered, it might take more than 5 weeks to build, and cost in the neighborhood of $50,000. A deal!