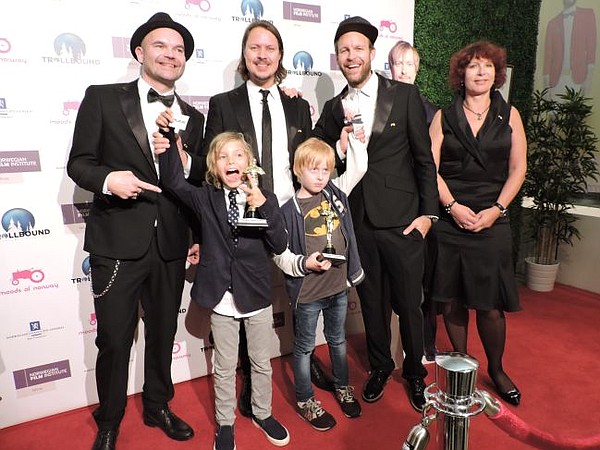 Moods of Norway's Oscar Night
It was raining in Los Angeles Oscar night, the rain came down hard enough to keep many Angelenos home. But a little wet weather did not flummox a group of Norwegian expats. They gathered at the Moods of Norway boutique at 7964 Melrose Ave. in Los Angeles to cheer for Norwegian director Morten Tyldum, who helmed The Imitation Game, and Me and My Moulton, a Canadian-Norwegian production nominated for best short animated film.
The event was co-produced by Moods of Norway of course, Trollbound, a production company with roots in Norway and Los Angeles, and the Royal Norwegian Consulate General, which is headquartered in San Francisco.
The Norwegians didn't get Oscars, but a good time was had by all at the Moods party.