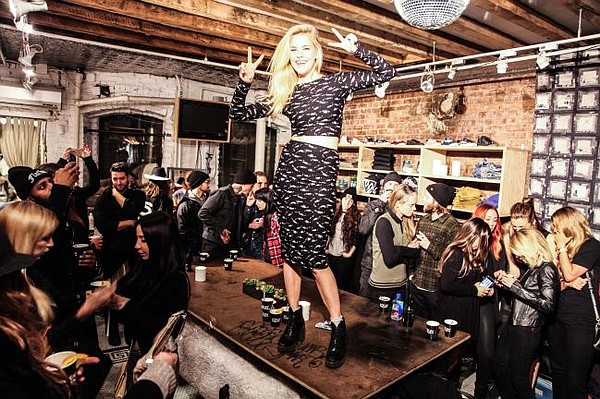 RVCA Pops in Manhattan
Women's contemporary show Axis wrapped up in New York City on Feb. 24, and RVCA, the Orange County, Calif. headquartered label, celebrated by opening a pop-up shop in Manhattan. The party was hosted by model and RVCA "advocate" Ashley Smith.
Inside the pop-up shop, fashion fans can find RVCA Women's Spring Summer 15 Collection. The pop-up will open to the public Feb. 26 to March 5 at 219 Mulberry Street in Ol' New York.