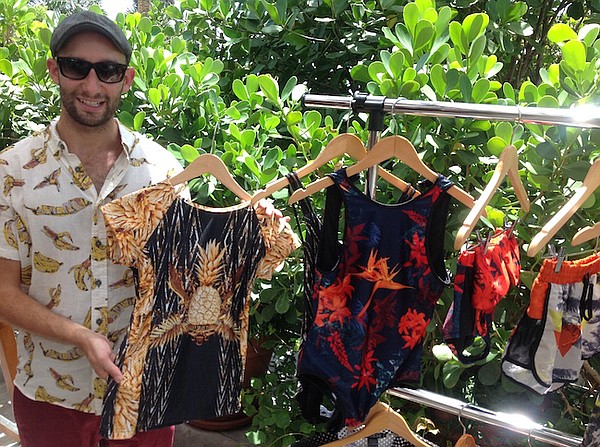 We Are Handsome Brand's Moving To L.A. -With a Miami Pit Stop
Once, really last year, We Are Handsome was a plucky Australian swimwear brand looking to make a splash at Miami Swim Week.
Said splash was made - and 12 months later - We Are Handsome's husband/wife team, Jeremy and Katinka Somers, announced that they are moving the brand - and themselves- to Los Angeles where Jeremy's father happened to grow up. The announcement was made at an editorial brunch for the brand at Miami Swim Week on July 19.
Jeremy said that his brand was seeking an official address in its biggest market, the U.S. The city of Los Angeles would serve as an inspiration and base of operations.
"It's the land of the endless summer," he said of the City of the Angels. The brand's move to L.A. might be wrapped up by the end of the year.
Paving the way for the move was the brand's brunch for editors and bloggers at The Edition Hotel in Miami. The group ate huevos rancheros, drank mimosas and finished the brunch with vanilla fritters in Mexican chocolate.