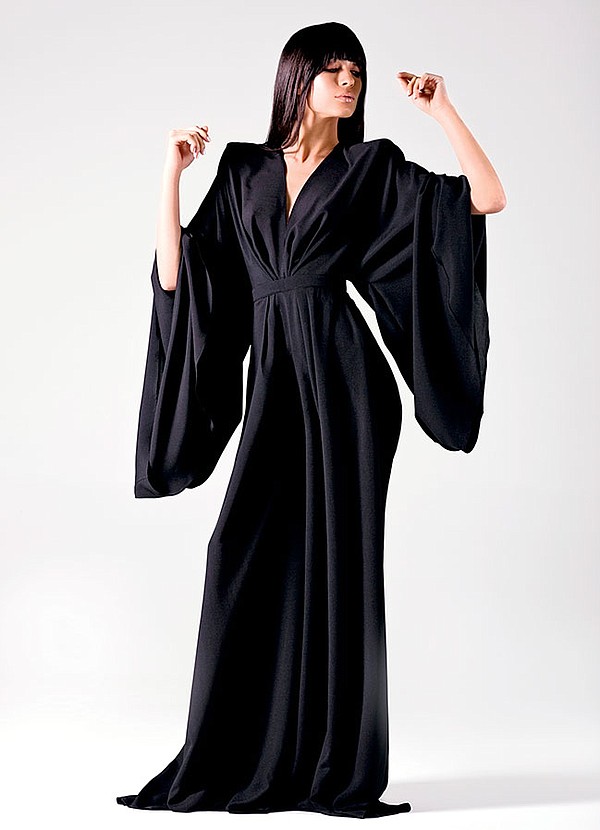 BLACK & WHITE WORLD
Michael Costello
In a new capsule collection, Michael Costello took a small detour from the colorful gowns that he had become known for since appearing on season eight of the fashion reality show "Project Runway."
For the capsule collection, called Nirvana, there were only two colors, black and white. On July 23, Costello debuted the more than 20 looks of his piano keyboard–colored line at his atelier in the Los Angeles Fashion District in downtown LA.
Costello said that he had been thinking about doing a collection in black and white since the beginning of the year. He considered it a chance to experiment with a limited palette of colors—albeit he placed pops of colors, such as emerald green, in the collection.
Nirvana also serves as a wider look into his silhouettes. "People know me for draped Grecian dresses. They love our structured silhouettes," he said. But he wanted to flex a few more design muscles. "You are getting a mix of Michael Costello: Grecian goddess, mermaid and the structured silhouette we do." Some dresses featured shoulder pads to give a powerful look. The big shoulders were balanced by delicate fabrics such as silks, crushed sequin mesh, chiffons and jerseys.
For the July 23 event, several models presented the Nirvana collection while carrying House of Borel handbags. During the event, Grammy-nominated vocalist Melanie Fiona sang ballads, and up-and-coming singer Stanaj performed. Also in attendance were celebrities Nicole Scherzinger, Amanda Bynes, Elise Neal, bloggers Olivia Pierson and Natalie Halcro, and Anastasia, the makeup artist who goes by one name.