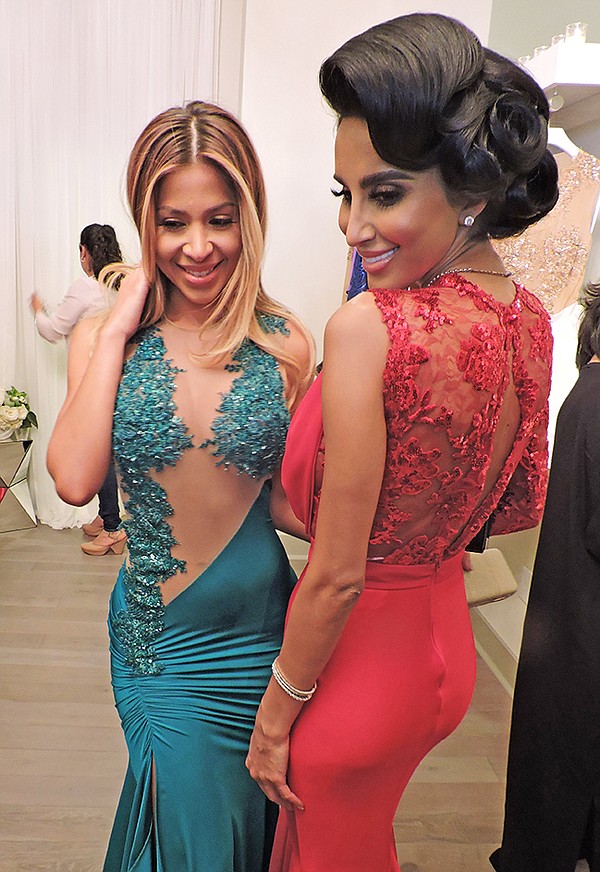 WALTER MENDEZ
Luxe Atelier Opens in Downtown Los Angeles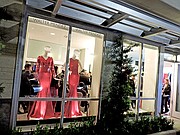 Photo Gallery
Opening of the Walter Mendez Collection Store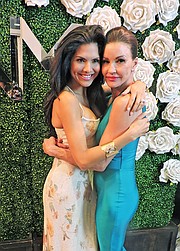 Walter Mendez is part of the new downtown Los Angeles.
The young couture and eveningwear designer threw a gala party on June 24 for the opening of his first physical atelier, the Walter Mendez Collection Store. It's on the street level of a new luxe apartment building called Hanover South Park, located at 939 S. Hill St. in downtown Los Angeles, on a recently transformed street.
Mendez's label took off quickly in 2013 after graduating from California State University, Long Beach, which also was the alma mater of designer Phillip Lim. That year Mendez submitted gowns to be worn at a fashion show for the American Heart Association's Go Red event. Gretchen Rossi of "The Real Housewives of Orange County" chose Mendez's gown, and his reputation with celebrities began to grow.
Word quickly spread about his work. It gained popularity because of the fit of the gowns. The collection focused on novelty fabrics. "I'm able to use fabrics that mold to the body like a second skin," he said. Mendez aimed to make his cottage business an increasingly professional endeavor. Since then, he has produced runway shows for his collection at Style Fashion Week and New York Fashion Week. His gowns have been photographed on red carpets on celebrities such as Jennifer Lopez and Maria Menounos. Grammy Award–winning singer Ciara wore a Walter Mendez gown to a White House state dinner for Japanese Prime Minister Shinzo Abe earlier this year.
Style Fashion Week founder Veronica Welch Kerzner said that audience reaction to Mendez's runway shows was powerful. "They oohed and aahed with each new gown," she said. "He is one of the hardest-working, most passionate individuals that truly loves their craft."
His label, which he said is self-funded, has grown quickly. Last year he hired seven people and opened a showroom and design offices at downtown Los Angeles' Apparel Mart building. He opened a 1,000-square-foot atelier because a physical store seemed like an essential part of the operation of a serious design label, he said, even though half of his label's sales are from overseas clients in Latin America, the Middle East, Europe and Australia.
The store gives clients a design experience that he believes they cannot gain anywhere else. "I want to give them the glam. I want to give them a special feeling when they view that special dress," he said. "I develop a connection with them. As they leave my showroom, it almost makes me sad."
The main room of the Walter Mendez Collection store will feature the line's ready-to-wear, with retail price points ranging from $995 to $4,500. Behind the main room is the Pamper Room, where clients can try on the gowns and be fitted for couture, which has retail price points ranging from $4,000 to $15,000. Behind that is the Bridal Room, where items for Mendez's upcoming bridal line will be exhibited.
Next up, Mendez plans to showcase his Spring '16 collections at various fashion weeks and wholesale his collections. Currently, they are sold through Mendez's direct sales.
Mendez grew up in Manhattan Beach, Calif., the son of a single mother, Olga Mendez, who immigrated from Guatemala and worked as a masseuse. "I love giving back to women," he said. "I'm here today because of a single mother who did not give up."