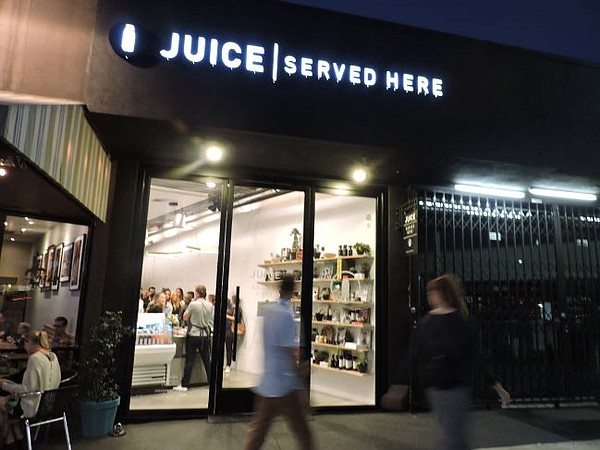 Juice Served Here Parties in Silver Lake & Talks Growth Spurt
Some people unwind with a little get together after wrapping up a day's work.
But for the folks at Juice Served Here, they produced a big party after unveiling of a few big projects on June 26. The night's party specifically celebrated the opening of the juicery's location at 3827 Sunset Blvd. in Los Angeles' Silver Lake district.
Juice Served Here, which is a Los Angeles-headquartered cold pressed juice company founded by fashion entrepreneurs Alex Matthews and Greg Alterman, is preparing for a major growth spurt. In the next 18-months, it will run a fleet of 30 of its own stores selling its deluxe cold pressed juices produced with a spirit that the company's website calls 'never conventional."
Now for the big projects; On June 26, Juice Served Here opened a 16,000-square-foot production facility in downtown Los Angeles. It opened a "to go" window at The Churchill Hotel at 8384 West Third St. in Los Angeles and of course, the Silver Lake location. So what makes Juice Served Here tick? "We're trying to do something more lifestyle than the typical juice bar," Matthews said. "It is creating an experience more like a retail store."
Along with some of the company's best friends dropping by the Silver Lake party, the event featured special drinks such as The Dude, a White Russian featuring Juice Served Here's Tres Leches drink. Also served; curry sausage from Berlin Currywurst, hazelnut chocolate gelato from Pazzo Gelato and delectables from The Cheese Store of Silverlake, all neighbors of the new Silver Lake Juice Served Here. Bar Stella produced the bar. Also enjoyed by the revelers; House Beer.