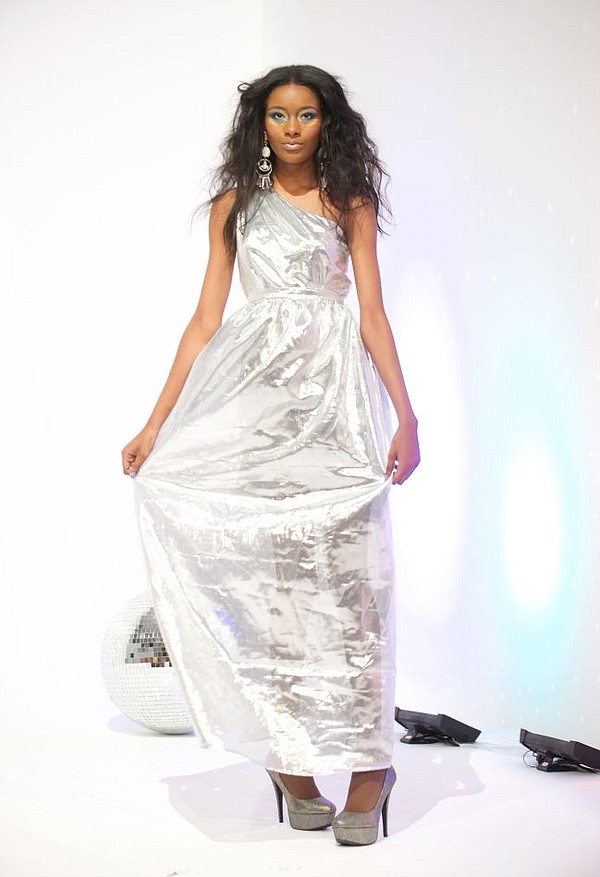 Jen Awad Goes Disco
When Jen Awad started showing her self-named line at different LA Fashion Week events since 2009, the designer was making clothes with a punk and '70s glam vibe. It was exactly what a woman who also gigs with rock bands should be designing. But she changed sides. Jen went disco.
She showed her fall 2015 looks, called Dream Electric at ConceptLA. The inspiration was the excess of Studio 54, and all of the fab, sparkly and revealing styles worn by Bianca Jagger, Diana Ross and Jerry Hall in their 1970s nightclub days.
Awad used light silks, jewel tone colors, even ostrich feathers for the suede jackets, dresses and pantsuits in the 18 look line.
And to dig up the oldest pop-culture spat, why did punk Jen try disco? "I am a lover of any musics that do not go on now," she said. OK…well, let's do be-bop jazz looks next time.