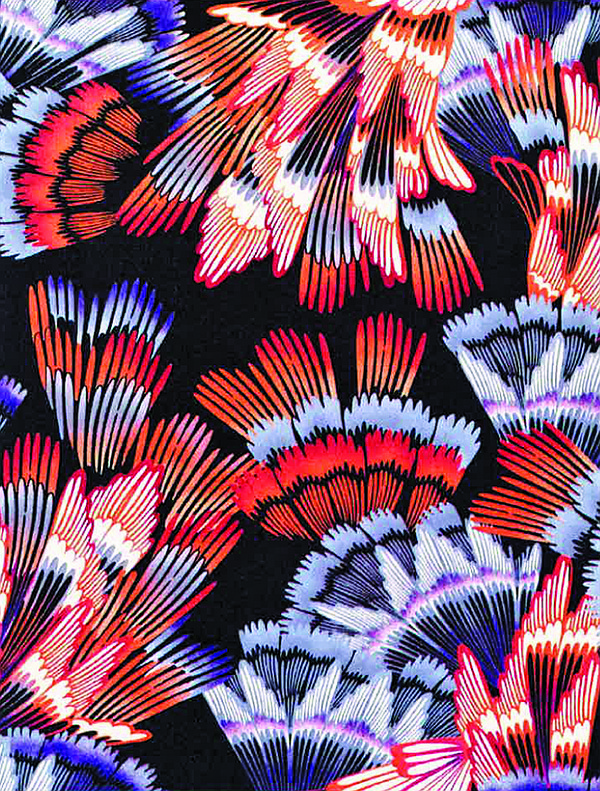 MANUFACTURING | LEGAL
Unicolors Wins Another Copyright Infringement Case Over Fabric Design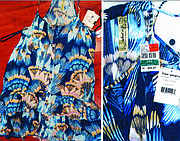 Nearly one year after filing a lawsuit over a colorful fabric design, Unicolors Inc. has been awarded $164,400 in a case over copyright infringement.
The federal lawsuit was filed April 25, 2014, in U.S. District Court in Los Angeles against Urban Outfitters and its retail and manufacturing subsidiary Free People as well as the discount department-store chain Century 21.
In court papers, Unicolors is described as a textile converter in Vernon, Calif., that creates, purchases or obtains exclusive rights to unique graphic artworks that are printed on imported and domestic fabrics.
In its lawsuit, Unicolors maintained that Century 21 department stores—the off-price chain that sells designer merchandise and other goods in stores located in New York, New Jersey and Philadelphia—had been selling a Free People dress for $44.97 made of fabric whose breezy palm-leaf design was very close to artwork that Unicolors exclusively owned.
Unicolors said it had sampled the print design in question to prospective customers and negotiated sales of fabric bearing the palm-leaf design. In court documents, the textile company said it believed each of the defendants had access to Unicolors' showroom or design library or access to illegally distributed copies of the print by third-party vendors or overseas vendors.
In a summary judgment, U.S. District Court Judge Manuel Real found the defendants guilty of willful copyright infringement under the Copyright Act of 1976. A jury on Feb. 26 awarded Unicolors $164,400 in damages.
Unicolors' attorney, Scott Burroughs of Doniger/Burroughs, said his law firm would be filing a motion with the judge asking that the defendants pay Unicolors' attorneys' fees.
A second related lawsuit is still ongoing between Unicolors and more than 60 retailers accused of selling the same Free People dress. Those retailers include Macy's, as the lead defendant, as well as Bloomingdale's, Nordstrom, The Buckle and others.
Unicolors is no stranger to the courtroom. The company has been involved in at least 90 copyright-infringement cases since 2005. Earlier this year, it filed a copyright-infringement lawsuit against Charlotte Russe Inc. as well as Amici Accessories, Rainbow USA, A'Gaci, Mandee and Pretty Girl for selling several kinds of garments made allegedly with a substantially similar print to one owned by Unicolors.
It is rare for these kinds of copyright-infringement cases to go to trial. Most are settled out of court to avoid an expensive trial, where attorneys' fees can go as high as $400,000 and damages can be considerable.
In a recent case between Novelty Textile, based in Vernon, Calif., and The Wet Seal, the judge awarded Novelty Textile's law firm, Doniger/Burroughs, $392,000 in attorneys' fees after finding that Novelty Textile should be paid $650,000 in damages. Novelty Textile has filed at least 27 copyright-infringement cases since 2005.
Another fabric company that has frequently visited the federal courthouse is L.A. Printex Industries, which has filed some 128 copyright-infringement cases since 2006 and scores more before that. In a case filed by the fabric printer a few years ago against retailer Aeropostale and manufacturer Ms. Bubbles, L.A. Printex reached a settlement in 2013 that netted the printer an award in the low seven figures, confirmed Burroughs, the attorney for L.A. Printex.
Registering fabric designs with the U.S. Copyright Office is easy, but it is difficult to research which designs have been registered, experts said. That's because designs are listed only by number or name and have no accompanying photos or drawings to show what they look like. Many fabric designs and print artwork are listed by a letter and number rather than a catchy name. If you know the exact number or name, it makes it easier to research.
Lawyers suggest there are a few ways manufacturers and retailers can protect themselves from lawsuits when buying fabric or graphic artwork. "If you are sourcing from various fabric converters and piece-good suppliers, you could get an indemnity agreement stating they will agree to indemnify you and hold you harmless if a lawsuit is filed," said Mark Brutzkus, an attorney with Ezra Brutzkus Gubner, which has represented several defendants in such cases. "You could get warranties either to their ownership rights in the artwork or some affirmation that they have a license to sell the artwork."