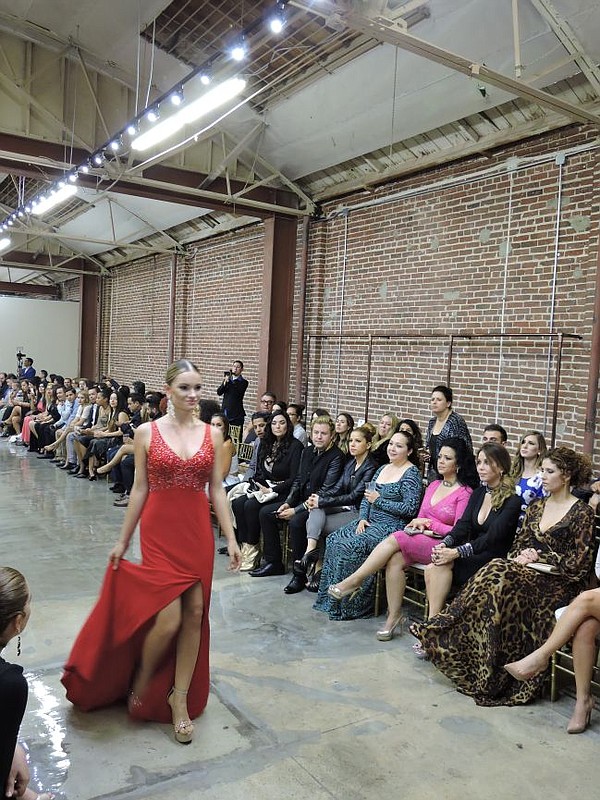 Va Va Voom Glam Factory's Big, New Showroom & High End Dress Line
Downtown Los Angeles' Warehouse District was the site of one of the week's many fashion week celebrations.
Va Va Voom Glam Factory produced a party and a fashion show March 18 to celebrate the label's new 10,000 square foot showroom located at 810 E. 14th St. in the Warehouse District. The night also was the occasion where Israel Martinez, creative director/owner of Va Va Voom Glam Factory, introduced the label's high end dress line's Summer/Holiday '15 looks.