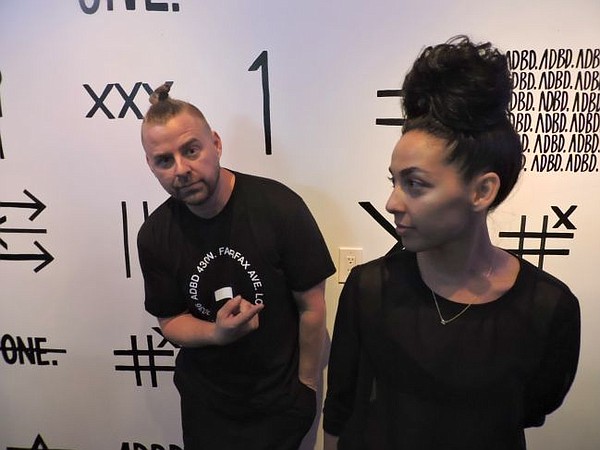 Welcome to ADBD's Los Fairfax
Sports and music celebrities, as well as tourists from around the globe, come to Los Angeles' Fairfax Avenue to shop at the flagships of some of America's top streetwear brands. But for Adam Derry, the street has an undeniable creativity that is becoming more important to Los Angeles' identity.
Call it Los Fairfax, Derry said. It's a Fairfax vibe, informed by hip hop beats and a love of skateboarding, mixed with the tsunami of Los Angeles' myriad cultures. He named a fashion capsule collection after this sensibility. On March 26, the Los Fairfax line celebrated the debut of its third edition at Derry's boutique and events space, also called ADBD. It is located at 430 N. Fairfax Ave. Los Fairfax is a line of Derry's larger ADBD collection.
Guests sipped Mama's Boy Infusion drinks at the shindig. Also celebrated were the latest from ADBD and a collaboration capsule collection ADBD X Tonia Calderon, which was created with artist Tonia Calderon.
The Los Fairfax and ADBD lines feature a shirt called "No Enemy," which offer graphics such as a gunsight, inspired by the graphics of hip hop greats Public Enemy . Also placed on the collections, plain white rectangles, which are placed on spots where text heavy logos would go. The line is only available at adbdfairfax.com and at the ADBD Fairfax boutique.
For the ADBD x Tonia Calderon collaboration, Calderon offered new looks to her graphics which she described as a set of personal hieroglyphics. Each sign has a special meaning. Some of Calderon's new signs; "ADBD for You" and "Los Fairfax."