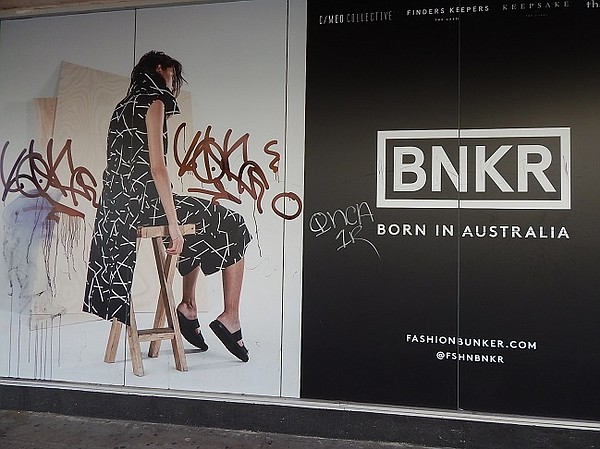 RETAIL
BNKR Flagship Now Opening in Early 2016
Everyone has been eagerly awaiting the opening of the BNKR flagship store in downtown LA.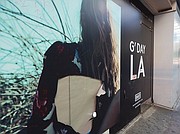 Originally, it was set to debut last July in what used to be the Blackstone Gallery at the corner of Ninth Street and Broadway, a few doors up from the Ace Hotel.
Then that got pushed back to the end of this year with a pop-up shop sprouting on Robertson Boulevard in June. But for months there has been no construction activity inside the store, which is starting to look a little frayed around the edges.
Graffiti has been sprayed on the outside and the fancy wrap around the exterior is starting to peel off. But Kendall Sargeant, the PR person for Australian Fashion Labels, said the store is scheduled to open in early 2016. "Best assured, the store is on its way," she wrote in an email.
The company said it is in the design process for the interiors and can't finalize the timeline until that is completed.
BNKR, whose parent company is Australian Fashion Labels, was started in 2007 in Adelaide, Australia, by Dean and Melanie Flintoft. The retailer is best known for its fast fashions that are trendy contemporary labels sold at fairly reasonable prices.
It has only one other store outside of the United States. That is in Adelaide. Australia.