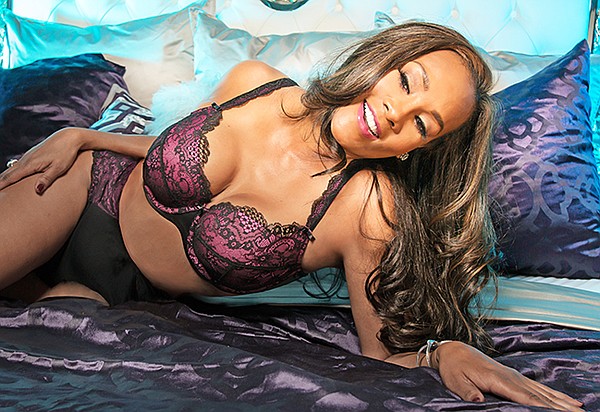 CURVY COUTURE
Curvy Couture: In the Adaption Biz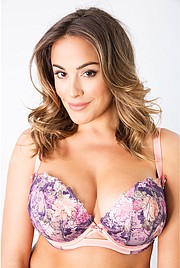 Los Angeles' Curvy Couture label is on a mission to open lingerie fashion to plus-sized women.
This summer, Curvy Couture put its own mark on the "Spacer Bra," a lingerie favorite. The Spacer distinguished itself as being a summer bra, or one that provides relief from the heat. It features smooth, padded cups that not only give support but also are made with breathable fabric. The breathable fabric and smooth cups means that the wearer stays cool even on hot days, according to marketing reports on the style.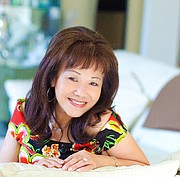 But the popular bra wasn't available in plus sizes, said Dora Lau, president and chief executive officer of Curvy Couture.
Lau resolved to make a bra for a market that she said had been ignored. Her firm focuses on making bra sizes from C cup to H cup. Plus-size bra shopping can be an exercise in bland, she said. "You never see anything glamorous," she said.
Before introducing Curvy Couture's Spacer in May, she worked with a fabric mill to build a Spacer bra with a minimal amount of stretch. A garment with a lot of stretch won't hold a big breast, she said.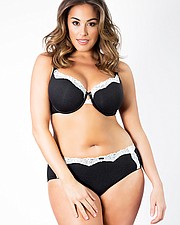 When Curvy Couture took a bow in 2013, it started business by offering other fashion bras to the plus-size market. There was the "Classic Matte and Shine" T-shirt bra, which provided both matte and shine fabric on the garment. It continues to be among the label's top sellers. She also looks to use high-end and performance fabrics for her line's lingerie.
Before 2013, Lau ran an eveningwear line called Dora L. She sold the now-defunct line's gowns and cocktail dresses to high-end department stores such as Saks Fifth Avenue. She switched gears in the late 1980s and focused on designing private-label lingerie. She hopes that her lingerie designs will offer some of the glamour of eveningwear. She said that 85 percent of her manufacturing work is made up doing private-label work for other companies. Her private-label business of Dora L funded the launch of Curvy Couture.
This August, her label started a special line with actress Vivica A. Fox. One of Lau's upcoming projects includes another effort at adapting a popular style to the plus-size market. It's the sports bra. For more information, call (855) 882-8789.