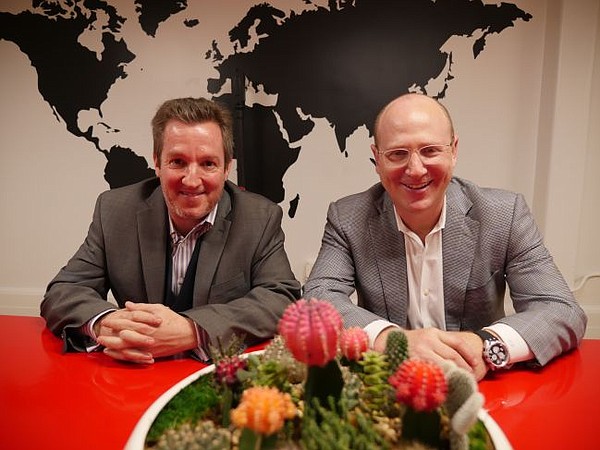 The Park's New Look With Creative Offices
Once a traditional showroom space, The Park in the Los Angeles Fashion District's Lady Liberty building has shifted gears into something new.
The sprawling 10,000-square-foot space took a bow as an offices for creatives, entrepreneurs, freelancers and designers. The new lingo for this arrangement is a "co-working" area. Think of it as an office space that takes the best of the boardroom from traditional offices - and mashes it up with the spirit of a café and an inspiration space. (Much of the operations for veteran fashion showroom, also called The Park, moved from Lady Liberty to California Market Center building recently.)
There was a Nov. 12 office warming party for The Park. John Vorzimer and Laurence Richards, co-founders of the co-working venture, hosted the debut party.Vorzimer said that there was a demand for both temporary and unique office space from telecommuters who are tired of working from home.
"The dynamic of offices has changed," he said. People are looking for art-inspired spaces where they can collaborate and brainstorm, but they may not necessarily want to spend time at the types of offices where their parents worked. Said Richards," Our concept combines creative energy with sophistication , attention to detail , inspiring architecture and a high degree of professionalism. We're bringing architectural beauty to it and a high level of hospitality."
The Park offers memberships for people who want to park their laptops on a long table shared by others. Also available, cubicles for single workers, offices that can fit up to 8 people and boardrooms, and fashion showrooms. Coming up, photography studio space which will be open at The Park in early 2016. For more information, contact www.thepark.life
The party was catered by In-and-Out Burger. Drinks were supplied by Angel City Brewery, Mama's Boy Tequila and Hint Water. Another sponsor was United Way of Greater Los Angeles.