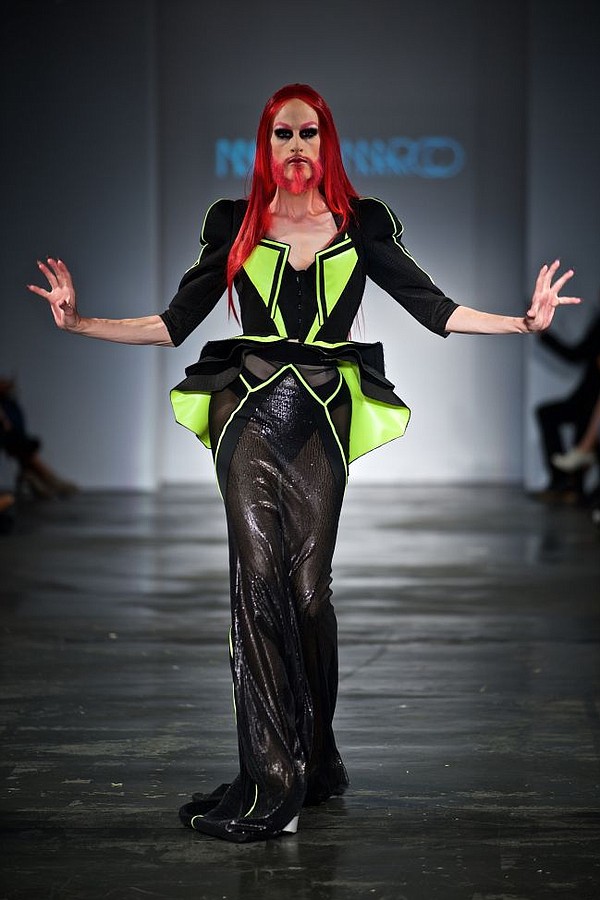 Marco Marco at Style Fashion Week
Sorry, the words tradition, drag queens and go go boys don't seem to go together.
But at Style Fashion Week, it's become a tradition to produce a runway show for Marco Marco, a Hollywood label specializing in men's underwear. Drag queens and go go boys took to the Style Fashion Week stage on Oct. 18 to show a first look at Marco Marco, the line designed by Marco Morante. He has made a career as a stylist and costumer for performers such as Katy Perry and Britney Spears. You could probably call him a provocateur too.
At the runway show, The packed house went wild, whooped and hollered, just like they were at …ummm…a go go boy show! Take a look.