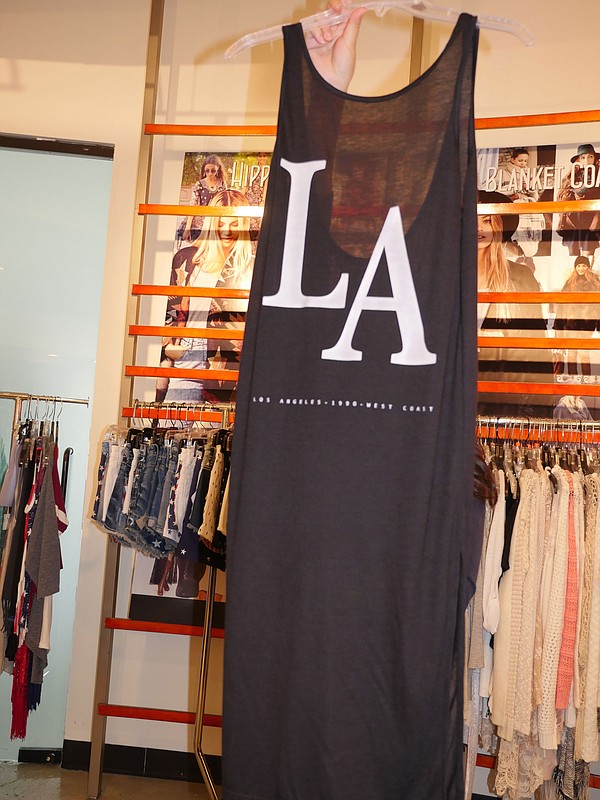 T-SHIRT TRENDS
T-Shirt Trends for Spring 2016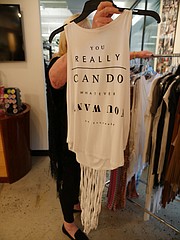 The motto for forecasting T-shirt trends for teenagers and young women might as well be "Here today, gone tomorrow," said Barbara Fields, president of the Barbara Fields Buying Office in Los Angeles.
She's been in the forecasting game for three decades now. "Every day something new is going on, especially in T-shirts," she said.
Yet for every major season out there, Fields has made forecasts for what's next in the market for young women's T-shirts.
For graphics, trends typically start in Los Angeles. For silhouettes and T-shirt bodies, trends often start in Europe. Fields scouts trends by visiting shopping streets and nightclubs in major fashion cities around the world.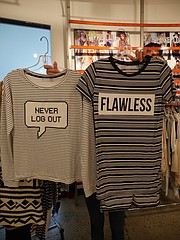 Trends typically last between just under 90 days up to a year, she said. If a trend continues to show up in boutiques, major retailers and nightclubs across the globe, then she earmarks the trend for her clients.
Liz Pierce, a retail and brand-licensing analyst for Brean Capital, has attended many of Fields' presentations. T-shirts for young women are important to retailers, Pierce said. "It allows each retailer to flex inventory relatively quickly. It also allows them a point of differentiation," Pierce said.
She noted that T-shirts seem to be a part of everyone's wardrobe. "For younger girls, they love characters and animation," she said. "As they move up in age, it probably becomes less a part of their wardrobe."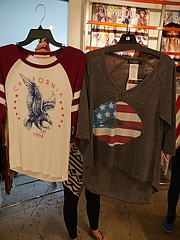 Earlier this month, Fields produced a series of forecast seminars for buyers from retailers including Gabriel Brothers; J.C. Penney Company Inc.; Gordmans; Stitches, which is a division of YM Inc.; and Ross Stores Inc.
For the Spring 2015 season, young women's T-shirts embraced tropical flora prints and crochet-style fabrics. For the upcoming Spring 2016 season, trends will see the boho, hippie look.
Silhouettes will feature fringe. With some categories of tops, suede will be used. Look for stripes and graphics featuring patriotic or "Americana" images as well as tie-dye graphics and baseball-style silhouettes.
Sports and athleisure influences will continue to be strong. Think of T-shirts with racer-back silhouettes or "bralette" T-shirts.
Fields also took a peek at Fall 2016 T-shirt trends. She believes T-shirts will have grommets and silhouettes will include a one-bare shoulder look. Also on the horizon are T-shirts and T-shirt dresses featuring Missoni-style colorful zigzag stripes.
But Fields still isn't sure whether Missoni-style T-shirts will be a big hit with juniors. "The patterns are so small and intricate, it may not be for the masses," she said.