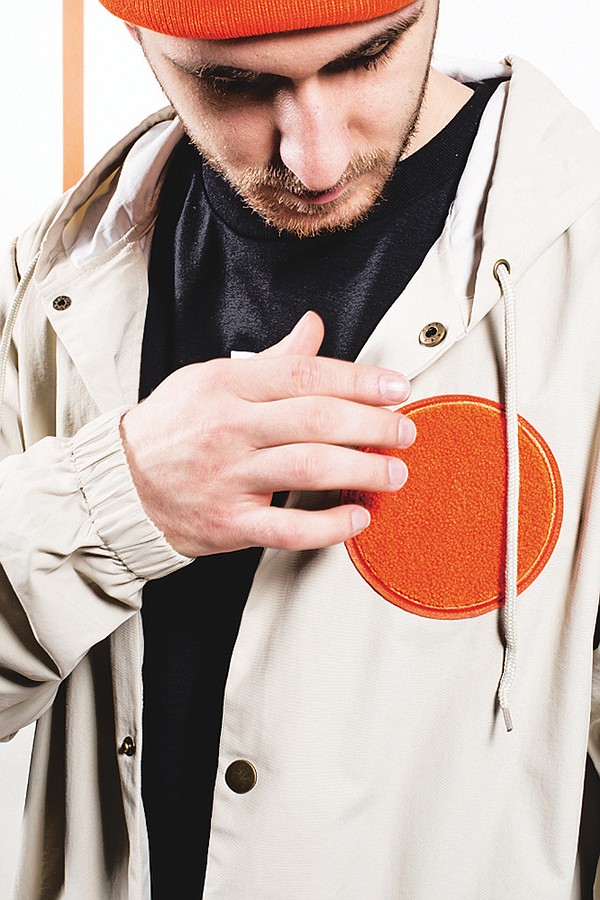 ROKIT
Rokit: Skate Meets Street Basketball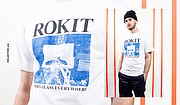 Rokit menswear line is a Los Angeles–based lifestyle brand that bridges the subcultures of skate and street basketball.
Rokit is the brainchild of Nico Guardalabene and brothers Bam Barcena and Ryan Barcena.
"We really wanted to encapsulate an idea born of our lifestyle in terms of growing up both skateboarding and playing basketball," Ryan Barcena said. "For us, there wasn't a big divide between the two. A lot of our friends who skate can hoop and vice versa. That thin but palpable line between the hardwood and the sidewalk is where we draw most of our inspiration," Barcena said.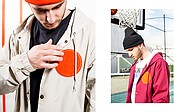 Before the launch of Rokit, Barcena and Guardalabene worked on several streetwear projects, including short-lived brand Junya Mafia, menswear brand G.P.P.R. and the women's streetwear/contemporary brand Hellz Bellz (HLZBLZ) as well as sneaker and clothing retail store Undefeated.
"We always spoke about starting a brand that looked and felt like the lifestyle we live. It wasn't until a year and some change ago we started Rokit seriously and began building the brand carefully from the ground up," Barcena said.
Rokit officially debuted for Spring 2016, exclusively at the Los Angeles–based, high-end menswear boutique Union LA.
The launch collection carries a clean aesthetic with a signature orange circle appearing on most pieces. There is a long-sleeve black tee with the logo printed on the sides, a performance logo hoodie, a khaki-colored hooded coach jacket, two graphic tees and a logo cap featuring an embroidered flag.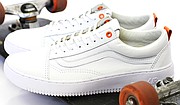 Everything is manufactured in the U.S. from fabrics sourced locally. Fabrications range from water-resistant performance polyester to reclaimed WWII canvas.
"We really wanted to have fun with this project, so you'd be surprised some of the fabrications we were able to find in Los Angeles and its immediate surrounding areas. There are definitely some hidden gold mines," Barcena said.
The collection also includes a sneaker collaboration with downtown Los Angeles custom footwear company The Shoe Surgeon. The shoe features a white-on-white leather Vans Old Skool upper and a white Nike Air Force 1 sole with orange eyelets and heel tab details.
"When I drafted the initial sketch for the Vans/Air Force 1 hybrid, we all came to an agreement that it was not only the best fit for the brand DNA but a shoe that we wanted to see in the market," Barcena said. "While not an official collaboration with Vans, we made enough noise with the shoe to have the opportunity to present the shoes to the Vans team, and they loved it. To us, it was a perfect blend of our personal backgrounds."
For sales information, contact nico@rokit.one.