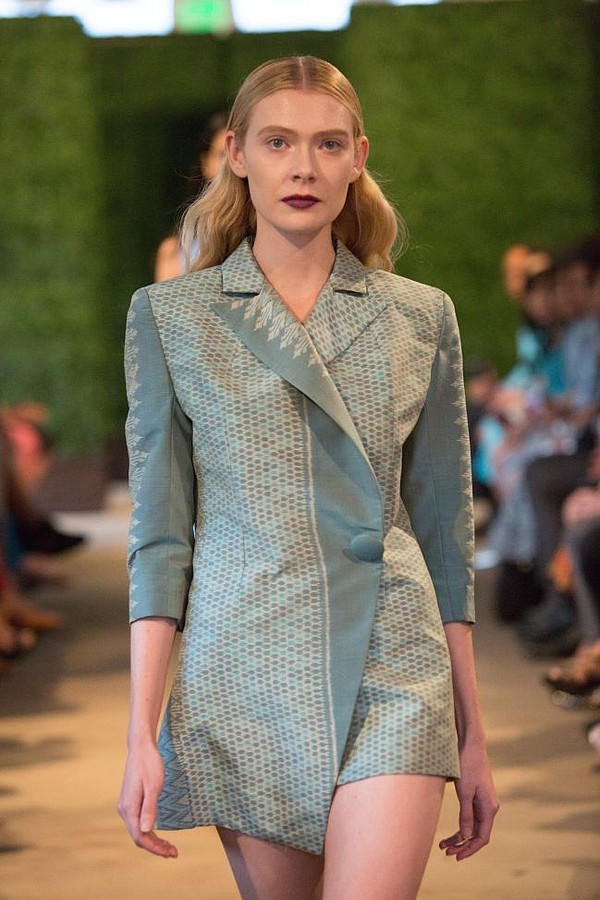 Thai X U.S. Style Mash-Up
Classic fashion is complex. For Thai designer Wisharawish "Wish" Akarasantisook, the classics are American looks of the 1940s and 1950s – and traditional Thai silks which have been crafted by artisans for hundreds of years.
He mixed the two classics at a runway show Aug. 9 at Fashion Institute of Design & Merchandising in Los Angeles.
The 24 looks of the Art of Thai Silk Reception & Fashion Show featured the foundation material of silk and traditional and new designs on the silks. The silks were made into A-line dresses, pencil skirts and wrap dresses. For Wish, classics made something new.
"I love the classics," he said of the possibilities in old looks. "How do you play with them?"
Photos by Ben Shmikler/ABImages