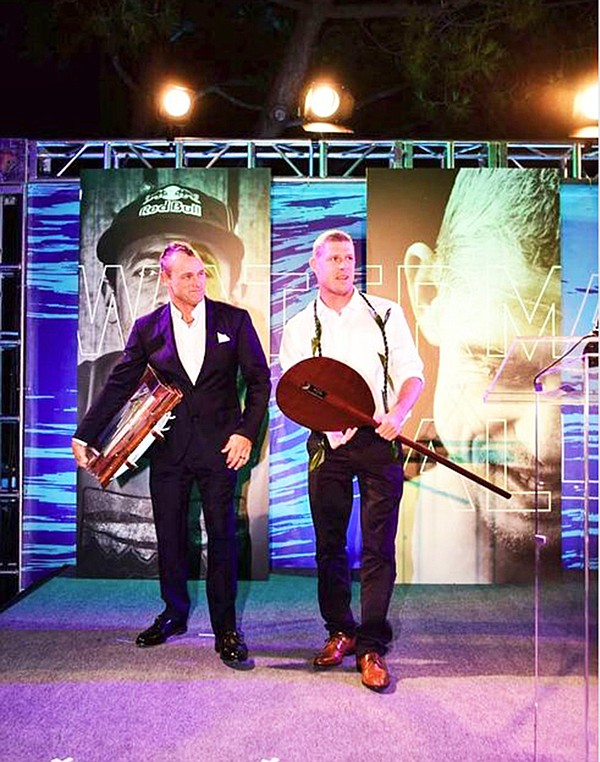 WATERMAN'S BALL
Waterman's Ball Goes Informal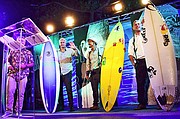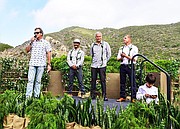 The venerable Waterman's Ball has been the backdrop to a wild style of surf looks for much of its 26-year history. But in 2016, it changed venues and took on an informal look.
The cocktail party, fund-raiser and industry dinner on Aug. 6 for Southern California's surf companies shifted locations from the palatial Ritz Carlton in Laguna Niguel, Calif., to the more rustic The Ranch at Laguna Beach, a renovated golf resort.
This year guests dined under the stars with many wearing blazers and cocktail dresses. Others sported the surf clothes they wear every day.
Missing were the outré surf looks that were a hallmark of the event, such as the fuchsia suit Fernando Aguerre, founder of the Reef brand, wore to the Waterman's Ball in 2014.
The event stayed true to its other traditions. Surf heroes were honored for their contributions to the sport and its lifestyle. Surf executives raised money for environmental causes supported by the Surf Industry Manufacturers Association's Environmental Fund. SIMA produced the event.
For 2016, honorees were Mick Fanning, a three-time surf world champion, who was named "Waterman of the Year." Ramon Navarro, a big-wave surfer and Chilean environmentalist, was named "Environmentalist of the Year." Simon Anderson, a prominent surfboard shaper well known for his boards bearing three fins, was presented with the "Lifetime Achievement Award."
During its history, the SIMA Environmental Fund has raised $7 million for environmental charities. In 2016, it raised funds for The 5 Gyres Institute, Assateague Coastal Trust, Clean Ocean Action, Environmental Defense Center, Heal the Bay, North Shore Community Land Trust, Ocean Institute, Orange County Coastkeeper, Paso Pacifico, Reef Check Foundation, Santa Barbara Channelkeeper, Save the Waves, Seymour Marine Discovery Center, Surfers Against Sewage, Surfing Education Academy, Surfrider Foundation, Wildcoast and Wishtoyo Chumash Foundation.