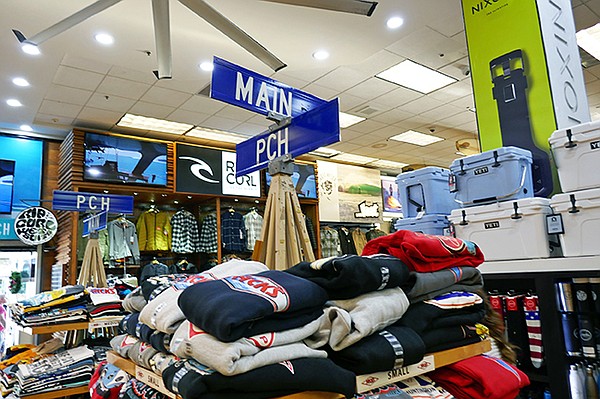 JACK'S BIG REMODEL
Jack's Unveils Big Remodel
Jack's Surfboards, one of California's most influential surf shops, is wrapping up its first major remodel in eight years.
The big change will streamline traffic between the store's three major departments—Jack's Girls, Jack's Kids and the original Jack's Surfboards space.
Until early 2015, the shops were separated by a Jamba Juice location. Jack's consumers had to exit the surf store and walk outside to access the other Jack's storefronts.
The juice location was acquired by Jack's, and the store opened up the entryways between the surf shop's departments. Now shoppers can easily walk from section to section.
With the remodel, Jack's real estate grew by 5,000 square feet. The store's space stretches out to more than 20,000 square feet, about a half-block on the 100 block of Main Street in Huntington Beach, Calif. The extra real estate means that Jack's has more space for merchandise in all of its departments, said Bob Abdel, Jack's co-owner and buyer.
The four-month remodel, whose price was not disclosed, arrives before the surf shop's big 60th anniversary in 2017. Jack's runs five other surf shops and an e-commerce site—all under the Jack's Surfboards nameplate.
In 2010, Jack's was honored with the "Men's Retailer of the Year" award by the Surf Industry Manufacturers Association's Image awards. It also won SIMA's "Retailer of the Year" award in 2003 and 2006.