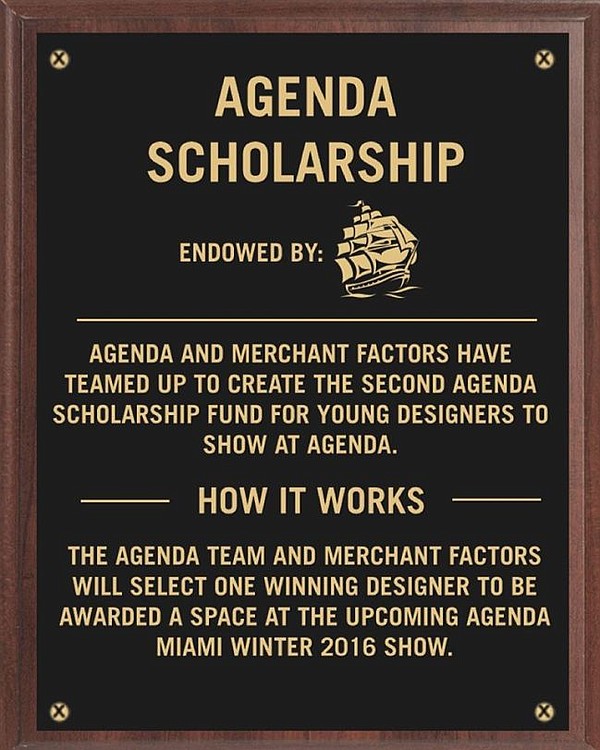 Agenda & Merchant Factors Talk Scholarships
Last year Merchant Factors endowed a scholarship for Agenda trade show. The deal was that the Agenda team and Merchant Factors would select a couple of emerging brands and Merchant Factors would endow booth space at the influential trade show.
While Agenda's Long Beach trade show started Jan. 7, Agenda and Merchant Factors extended its scholarship program for Agenda's trade show in Miami, Fla., which is scheduled to run on Jan. 18-19. It was announced recently that the winners of the program were the Valley High women's streetwear label and Oscar & Frank, an Australian eyewear company. Congratulations!