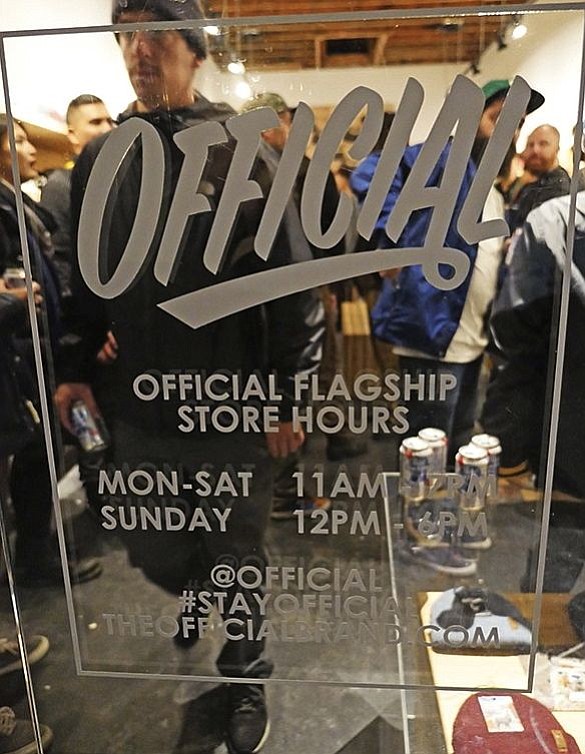 OFFICIAL OPENING
Headwear Brand Opens on Melrose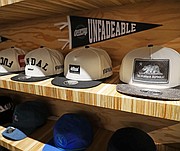 Official Crown of Laurel started as a headwear brand in 2007 in a garage in Sacramento, Calif., a city best known for state government.
On Jan. 6, it opened a branded boutique at 7665 Melrose Ave. in Los Angeles, according to Jason Maggio, the creative director and founder of the headwear and fashion brand.
The label, also known as Official, is sold in major U.S. specialty retailers such as Pacific Sunwear of California, Zumiez Inc., Lids Inc. and Tilly's Inc. as well as 30 countries, ranging from Brazil to China. "Headwear and baseball caps are just a big part of American culture. I enjoy spreading that throughout the world. It's part of skateboarding, too," Maggio said of baseball caps. Maggio said that Official is the only headwear brand that runs its own professional skateboarding team and also sponsors a host of skateboarding amateurs. Official also frequently exhibits at the Agenda trade show.
Official opened a shop more than 380 miles away from its Northern California headquarters because it was looking to build a Los Angeles showroom and a store where retailers and potential partners could see the whole range of Official products, from baseball caps to beanies and fleece to T-shirts and backpacks.
"We have a retail shop in front and a showroom in the back," Maggio said. "It serves a purpose because all of the major retailers will make their way to Los Angeles once to twice a year."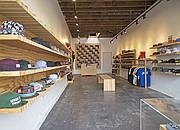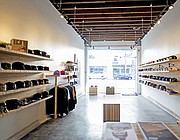 The store will offer fleece and T-shirts with Los Angeles themes exclusively at the Los Angeles shop, which Maggio designed. California themes are a focus of Official. Some of its caps and T-shirts feature a cartoon character called Yung California. Drawn in the shape of the California map, the character is depicted in scenes where he surfs, skateboards and snowboards. Official also will unveil a collaboration with the Adidas Skateboarding label in fall 2016.
The 1,200-square-foot space will look like a gallery space with white walls and fixtures and panels made from reclaimed wood and plywood. The left side of the store will feature seasonal looks. The right side of the store will be devoted to skateboarding styles. The shop's Melrose neighbors will include boutiques such as Joyrich and Colors, which recently moved from downtown Los Angeles.
Maggio said that he will take a wait-and-see attitude before opening any more shops. "It's a new arena for us," he said. "We're not in a hurry to open more shops."