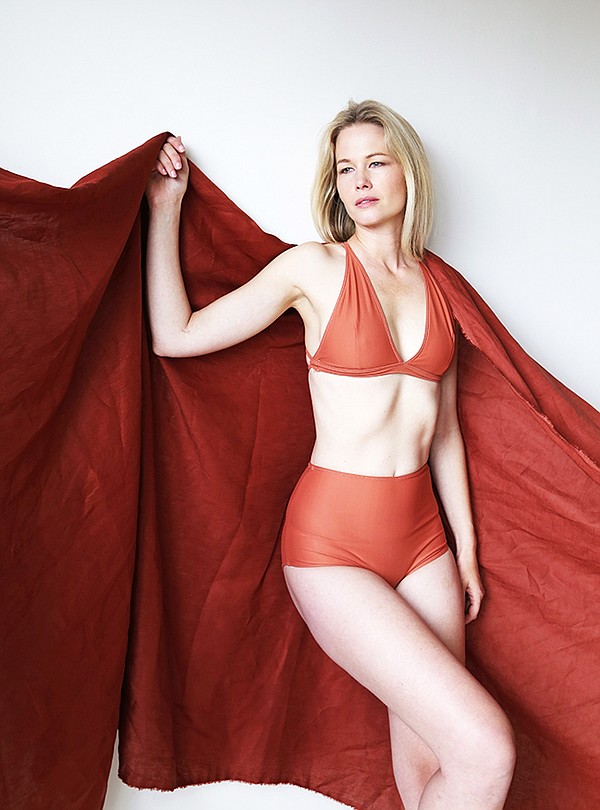 NEW SWIM RESOURCE
Hackwith: Swimwear That Embraces All Shapes
When Lisa Hackwith launched her swimwear company, Hackwith Design Co., in 2013, she had a mission to produce quality, sustainable, locally made clothing.
Based out of St. Paul, Minn., Hackwith introduces a handful of new collections each week and produces a limited number of each design. Originally, she was a one-woman operation but has since expanded to employ five full-time seamstresses as well as Operations Manager Erin Husted. The collection soon grew to include Hackwith Limited Edition, HDH Basics, HDH Plus and HDH Swim, which debuted in January 2015.
"We launched really quickly, which is the beauty of doing our manufacturing in-house," Husted said.
The swimsuits are constructed to fit diverse body types with varied cuts and silhouettes that flatter and support the body. The basic halter top has three hook options to ensure the perfect fit. The complete collection includes 13 tops, five bottoms and four one-piece swimsuits.
"I just love having tops and bottoms that I can mix and match, so I figured other women would be interested in suits like that as well," Hackwith said. "I always have such a hard time finding a swimsuit that is both stylish and flattering, so those are the two factors I kept in mind when designing HDH Swim."
Fabrics are sourced from a locally owned fabric store that specializes in runoff fabrics as well as a Canadian fabric company that uses sustainable materials and methods.
Wholesale price points for tops are $52, bottoms are $37, and one-piece suits start at $70.
"I like to view the swimsuits as a woman's canvas," Hackwith said. "I hope she finds the mix that works for her and styles it according to her own personal preferences." For sales information, contact Husted at erin@hackwithdesignhouse.com.