RETAIL
The Off-Price Market Is Switched On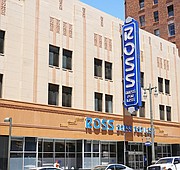 In a tough retail market, off-price stores are churning up some of the best performances in the business.
"Off-price is second only to the online channel in terms of growth rate," said Marshal Cohen, the chief industry analyst for market-research company The NPD Group Inc.
Years ago, off-price retailers, who sell goods at a 20 percent to 60 percent discount, may have been ignored by well-off consumers. Now this same group of affluent shoppers is helping them steal market share from mainstream department stores and specialty stores.
Two-thirds of American consumers shop off-price retail stores, both bricks-and-mortar and e-commerce, according to a July 20 study released by The NPD Group, based in Port Washington, N.Y.
Dollar stores, which also sell goods at a highly discounted price, find that more than half of their revenue comes from those making more than $50,000 or more annually, the survey found.
The influence of off-price will only continue to grow, said Jeff Van Sinderen, a Los Angeles–based retail analyst at B. Riley & Co. "We've been in a very promotional environment in apparel. It will continue," he said. "Department stores and specialty retailers have responded by selling their merchandise at pretty good discounts. It's put a tremendous amount of pressure on department stores."
The popularity of off-price retail has led to a much more competitive market, said Tony Peters, vice president of sales for Bermo Enterprises Inc., a 37-year-old off-price wholesaler headquartered in Schoolcraft, Mich.
"We're competing with big retailers. We're competing with other jobbers—and manufacturers," he said. "Many brands have been creating their own closeout lines to sell to big off-pricers. They're going around to the good old guys like me."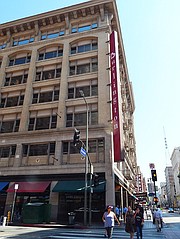 He also estimated that in the last two decades the competition has driven down the price for off-price goods. Goods are at least $2 to $3 cheaper today compared to the 1990s.
"It was a lot more freewheeling then," Peters said of the 1990s. "There was a lot more dealmaking. Then a good quality flannel shirt could be sold for $6.90 on an off-price basis. Now it's $3 because of competition. Who is compromising? There are less and less profits," he noted.
The popularity of off-price stores is reflected in the expansion plans of some of the largest discounters around. One of the most prominent off-price companies, Ross Stores Inc., announced ambitious growth plans for 2016.
Based in Dublin, Calif., near San Francisco, Ross plans to open 70 of its big-box Ross Dress for Less stores this year and 20 of its dd's Discounts stores, said Jim Fassio, the retailer's president and chief development officer.
"Over the longer term, we continue to see expansion opportunities across all of our markets and remain confident in our ability to grow to 2,000 Ross Dress for Less and 500 dd's Discounts locations over time," Fassio said in a July 18 statement.
The TJX Companies Inc., headquartered in Framingham, Mass., also has expansion in its future. The parent company of off-pricers T.J Maxx and Marshalls increased its store count by 47 stores in the first quarter of 2016.
Meanwhile, leading department stores have been closing outposts and expanding their own off-price ventures. In January, Macy's Inc. said it would close 40 full-price stores and is opening a 24,000-square-foot off-price Bloomingdale's Outlet in Orange, Calif., in November. Macy's is the parent company of Bloomingdale's.
In late 2015, the retailer shared plans about its new off-price division called Macy's Backstage. There are currently 16 Macy's Backstage locations, mostly in the Northeast. There are no locations in California yet.
While Nordstrom is working to open a full-line department store in New York by 2019, its 2016 focus has been on its off-price division, called Nordstrom Rack. This year, 13 Nordstrom Racks are opening around North America.
Recently, Nordstrom announced it was opening a 33,000-square-foot Nordstrom Rack at discount retail center Preston Ridge in Frisco, Texas. "Off-price retail is a rapidly growing segment that is highly desired by our consumers," said Brian Finnegan, executive vice president of leasing for Brixmor Property Group, which operates hundreds of discount shopping centers, including Preston Ridge. "Our redevelopment of Preston Ridge—driven by the addition of best-in-class retailers such as Nordstrom Rack, Saks Off 5th and J. Crew Mercantile—allows us to further strengthen the center's appeal and to better serve the Frisco community."