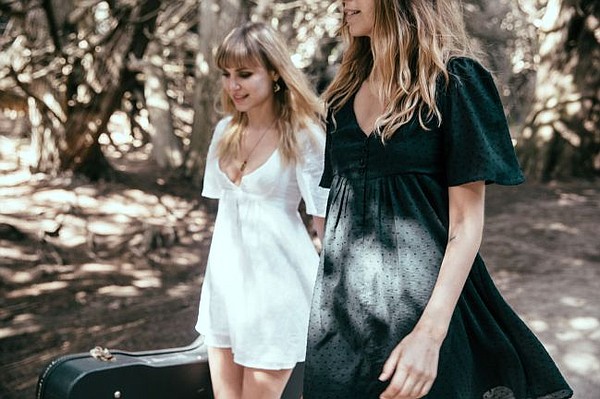 The Festival Line With Rock 'N' Roll Collab
It's "festival" season now, time for fashion people to don vintagey type dresses and shorts as the preferred uniform to lounge at parties, all honoring bona fide, massive festivals such as the upcoming Coachella Valley Music and Arts Festival.
Z Berg will be performing at Coachella with her band Phases on April 16 and 23. She is making her contribution to the festival game. She worked with Christy Dawn, a designer from Los Angeles' Venice Beach, for a limited edition collection dresses, rompers and other looks made out of deadstock fabric in downtown Los Angeles.
The collaboration got pretty serious, Z Berg made a music video with Christy Dawn. Also appearing in the vid, It girl, artist and subject of a Coach advertising campaign Langley Fox.