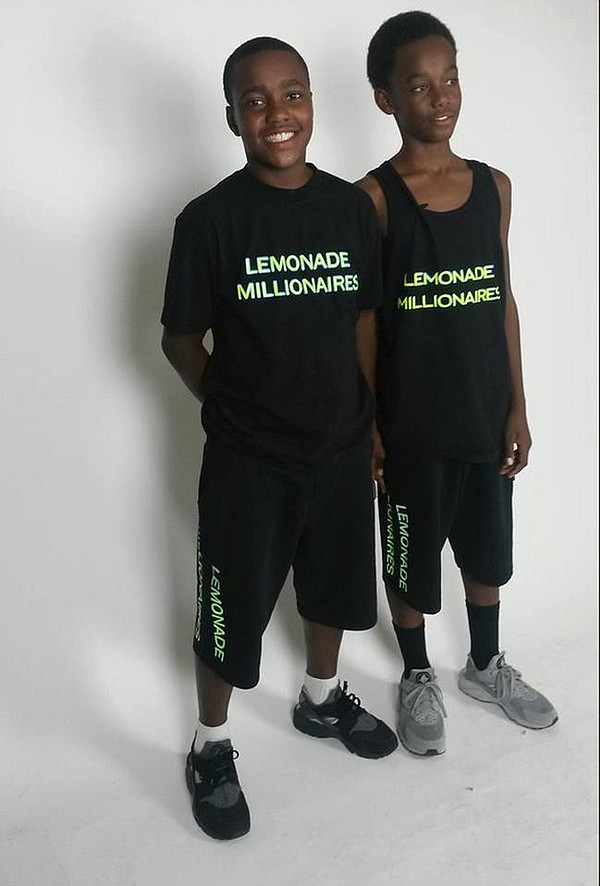 Meet The Lemonade Millionaires
Until recently, it was blazing hot in Southern California, and a week before Thanksgiving, it is still warm, good weather for lemonade. Enter the Lemonade Millionaires.
They are South Los Angeles middle-schoolers Sean Raven and Turon Adolphus, and throughout this summer and this fall, they produced pop-up shops in their neighborhood serving lemonade from a Raven family recipe. Their next step is fashion. They recently introduced T-shirts and sweats bearing the name Lemonade Millionaires.
Sean said they hope the Lemonade Millionaires' clothes can continue making a splash. "Our main motive is to get to kids in our community – and all kids – to see what we're doing and to stay out of trouble and stay out of gangs. You're never too young to make a business ," he said.
Fashion and lemonade is in the Raven family. Sean's mom, Lilian Raven, is a Los Angeles fashion person. Years ago, she ran Melrose Avenue boutique called G.L.A.D. She currently runs a sewing school called Lilian Raven Clothing Sewing Classes.
The Lemonade Millionaires pop-up shop will sell lemonade and T-shirts from 2PM to 4PM Nov. 19, across from the elementary school where Sean and Turon met. The address is 4200 4th Ave, in Los Angeles' Leimert Park neighborhood.