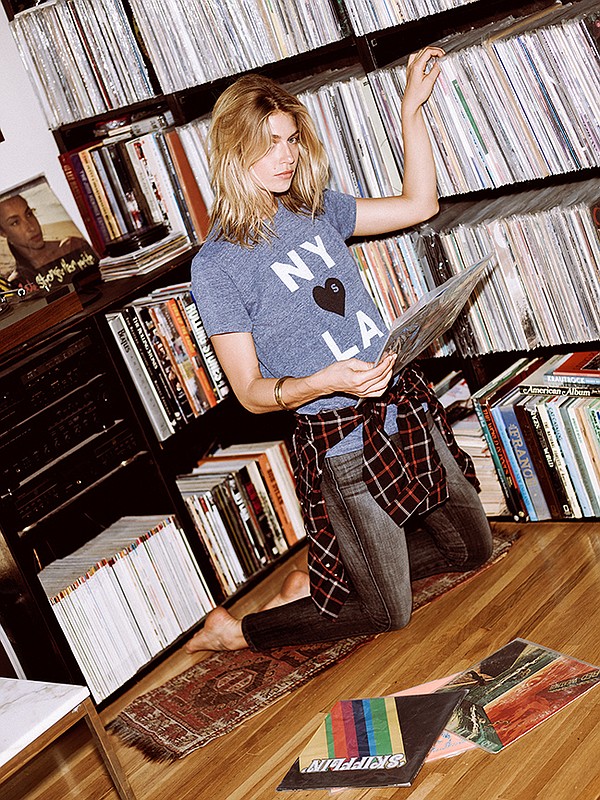 FRED BY FRED SEGAL
Fred by Fred Segal: Denim Rooted in Los Angeles Culture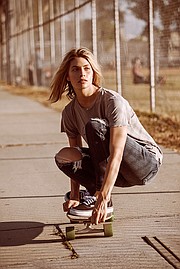 For the first time since retailer Fred Segal opened its doors in Los Angeles in 1965, the famous Fred Segal name will appear on an apparel line: Fred by Fred Segal.
The denim collection is helmed by Vice President and Creative Director Shaun Hurley, cofounder of Genetic Los Angeles Denim and a longtime denim-industry executive whose career has included Abercrombie & Fitch, Gap Inc. and 575 Denim.
"LA fashion has been evolving for many decades, and I am truly fortunate to share some of my own perspective in this evolution," Hurley said.
Fred launched online with Fall/Holiday collections that combine the laid-back "cool" and ease of Los Angeles with core basics. There are about 60 pieces for men, including tees, denim, polo shirts, wovens, sweaters and one-of-a-kind swim trunks. For women, there are 72 items, including bodysuits, T-shirts, denim, cashmere sweaters and fashion tops. Retail price points start at $58 and range up to $358 for some cashmere pieces. Denim is wholesale priced between $90 and $121. There is a kids' collection that is largely based on T-shirts as well.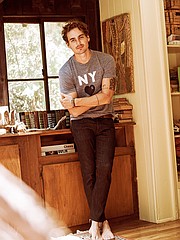 "I really wanted to create everyone's favorite 'must haves' living the LA lifestyle, from your favorite T-shirt to classic designer jeans and cashmere sweaters," Hurley said.
For the debut collection, Hurley was inspired by Los Angeles' Laurel Canyon and the rock 'n' roll fervor of Sunset Boulevard as well as the breeziness and culture of Santa Monica and Venice Beach from the 1970s and 1980s.
The pieces in the collection have a layered, mix-and-match quality that reflects an effortless West Coast lifestyle.
"Everything that I design has a 'hidden twist' inside," Hurley said. "It is a lot like living in LA. You don't always understand this city until you actually live here. The same is true with this collection. As you own each piece, you begin to see the intricate details that remain undiscovered to just the casual reviewer." The women's denim category consists of the "Perfect Skinny," "Sexy Straight," "Irresistible Flair" and "Iconic High-Rise" styles with blue hues including light vintage, a dark, true and medium indigo and a black vintage and black rinse with raw, refined and distressed characteristics.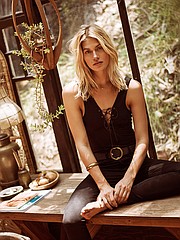 "I am obsessed with the design of '90s denim," Hurley said. "But I also wanted to provoke a new design aesthetic—the gritty streets of LA meet the casual LA beaches."
The denim, which is produced in Los Angeles, offers high-quality, premium craftsmanship. The jeans are cut from three different Japanese fabrications. The washes range from rinses to true vintage, with a worn-in hand feel.
"I wanted the denim to feel truly authentic with a modern take," Hurley said. "All my denim feels great and is always broken in the perfect way to make these jeans your favorite pair."
The collections are currently sold on Fred's online retail site (www.fredsegal.com) and will be selling in all of the Fred Segal stores internationally. Currently, Fred is carried in 30 specialty stores, but Hurley anticipates expanding the brand into more categories and widening the distribution.
Fred Segal was acquired in 2012 by New York–based Sandow and is currently owned by an investment group that includes Sandow along with equity investor Evolution Media Partners, a joint venture of Hollywood talent agency CAA, private-equity firm TPG Growth and Participant Media.
The original Melrose Avenue Fred Segal store and its sister store in Santa Monica have closed. (Sandow and the current owner of the Melrose location are currently involved in a lawsuit over the use of the Fred Segal sign at the Melrose space.) Following the Sandow acquisition the company has opened new stores at Los Angeles International Airport and in Japan.
For more information about Fred by Fred Segal, visit www.fredsegal.com.