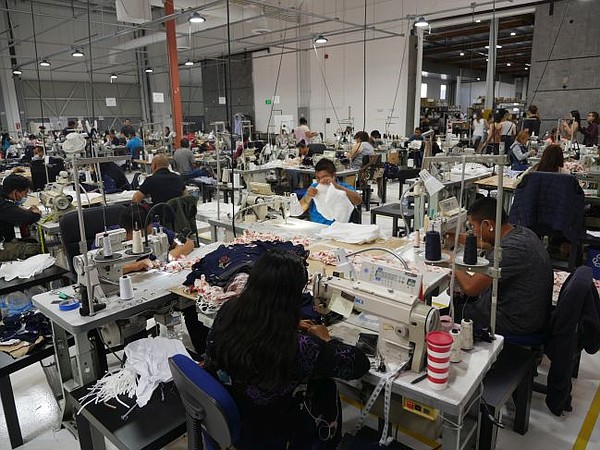 Reformation's Yael Aflalo Shows Off Eco-Factory
The Reformation brand moved into a new factory November 2016. It is based in a former True Religion label plant in Vernon, just south of downtown Los Angeles.
Reformation founder and chief executive officer Yael Aflalo led a tour of the busy factory floor on April 22. There's been a lot of movement at the plant. She said that the factory recently doubled its sewing capacity; otherwise there are more sewing machines and people on the floor.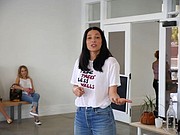 The tour being scheduled on Earth Day was no coincidence. Reformation wants to change the fashion manufacturing model that has been criticized by environmentalists as being a major polluter. Reformation's operation aims to be increasingly environmentally sustainable. Some plans for the future; the factory is on course to install solar panels on its roof, and will supply 75 percent of the factory's energy needs. There's another plan to recycle energy to power the factory.
Workers get specific perks too. English as a second language classes are offered, organic produce delivered to the factory, workers get free Metro cards to cut down on driving to the factory. They also can get massages at the factory every month.
Toward the end of the tour, Aflalo told the tour group there was another reason why she gave herself the fulltime job of running a factory - on top of the fulltime job of designing a line. There was too much frustration in not controlling the manufacturing end of fashion. "I think factories are cool," she said.