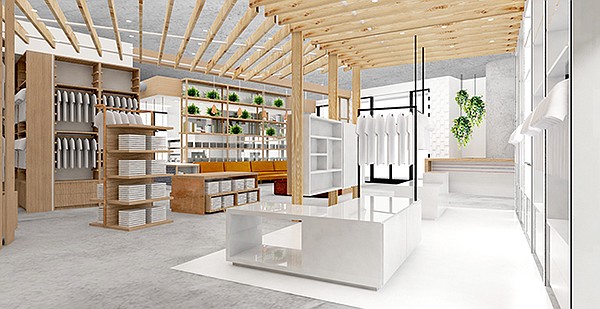 RETAIL
Fred Segal Announces Flagship Shop-in-Shops
Fred Segal is moving along toward a fall 2017 opening—perhaps in mid-September—for its new flagship in West Hollywood, Calif., located near the Sunset Plaza high-end retail enclave.
On Aug. 3, Fred Segal announced a slate of 10 in-store shops scheduled to open in the flagship. The in-store shops will be brand spaces showcasing limited-edition pieces, exclusives and classics from brands such as Levi's and Double RL as well as new leather outerwear brand LTH JKT, the street- and art-inspired Libertine, hemp clothiers Seeker, upcycling shop Atelier & Repairs, accessories brand Bamford Watch Department, Unfortunate Portrait T-shirts, footwear and clothing by Brooklyn, N.Y.–based Suzanne Rae, and footwear from Esquivel.
The in-store shops will be located in spaces ranging from 50 square feet to 600 square feet. Previously announced shops include permanent multi-brand shop The Collective, the first West Coast retail space for The Council of Fashion Designers of America, hipster florist Flower Girl LA and inspiration shop The Pancake Epidemic.
The Fred Segal flagship will be located on the ground floor of a recently completed residential and retail complex at 8500 Sunset Blvd. According to media reports, the more than $250 million development was recently sold by CIM Group to Korman Communities and Brookfield Property Group.