MANUFACTURING
Reyn Spooner's New Direction, New Leadership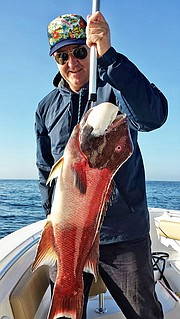 Heritage aloha brand Reyn Spooner has been traveling a steady course for decades, but its new creative and executive team plans to steer it toward bigger things.
Since the late 1950s, the Hawaiian shirting, shorts and accessories brand was mostly sold in Hawaii, where the company currently runs a line of eight stores. It gained notoriety for minting the classic island look and was prominently worn by movie star George Clooney in his 2011 Hawaii-based film "The Descendants."
Reyn Spooner is sold at Nordstrom, but the company seemed averse to making big waves. Much of its business was invested in selling aloha shirts with classic prints to its devoted fans as well as making limited-edition shirts for groups such as Disney, colleges such as the University of Southern California and for Major League Baseball teams. In January 2015, Charles B. Baxter's Aloha Brands took majority ownership in the label, according to media reports. Baxter is a member of the board of directors for the Japan-headquartered Internet company Rakuten. He also is chairman of Napa, Calif.–headquartered direct-to-consumer wine logistics company Wineshipping.
Recent change came with the low-key hires of two executives who will eventually build a bigger Southern California base for the brand. In June 2016, veteran menswear and action-sports designer Jade Howe signed on as a temporary consultant to the brand. After Howe gave design and creative advice to the label, the Reyn Spooner board hired him as the label's creative director.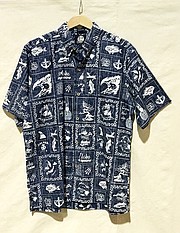 In January, Lynne Koplin was named as Reyn Spooner's chief executive officer. She had previously served as president at J Brand and has a résumé that includes executive stints at True Religion Brand Jeans, Tommy Bahama and Apparel Ventures.
Howe presided over the design of new categories such as swimwear and walk shorts, which were previewed at the July 13–14 run of the Agenda trade show in Long Beach, Calif. Also taking a bow at that trade show was a six-person sales team. Most of the team was hired a few weeks beforehand. They are led by sales director Shane Wallace. Until October 2009, he was the general manager of retailer Active Ride.
Later this year, Reyn Spooner is scheduled to further develop its office in Los Angeles' Boyle Heights neighborhood. It will house sales, marketing, design and product-development teams. Reyn Spooner's Honolulu headquarters will continue to be the office for its retail division and its art studio. Some fabrics will continue to be manufactured in Kyoto, Japan, Howe said. The brand has a devoted following in Japan and is sold in some of that country's most prominent retailers, including United Arrows and Beams.
The brand will open new categories—including women's styles and home—in upcoming seasons. The company will also continue to add to its men's bottoms program, Howe said.
But don't expect anything that would play with Reyn Spooner's brand equity or would make its most loyal fans scratch their heads, Howe said.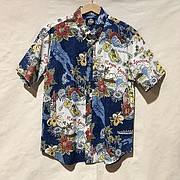 "It doesn't need a new direction," Howe said of the brand. "First and foremost, the brand is 100 percent authentic. It hasn't been messed up. But it has stayed intact to the point that it had been kept from the public. It's a local brand in Hawaii that got globally known. It's something of a 60-year-old brand find that was in pristine condition. It just needed to be updated."
The long-range plan is to steer the brand into more lifestyle categories and more brand collaborations, increase wholesale and build bricks-and-mortar retail on the U.S. mainland. However, upcoming physical stores will be opened when the market climate improves, Koplin said.
"We are different than other resort brands. We are beach to boardroom," she said. "Reyn Spooner is like a great pair of jeans. They get better with age."
Since the Kennedy administration, Reyn Spooner fabrics have been known for their washed-out look, which comes from reverse-pigment prints on fabrics that give it a striated look, distinguished by the appearance of slubs in the fabric.
It also is noted for its nautical themes and bandanna-inspired artwork. Shirt designs have featured aloha themes of oceans, island flora and Polynesian shapes. The brand has a vast archive of prints. Its original designs, such as the "Lahaina Sailor," continue to be popular. Slightly breaking out of its template are its line of MLB aloha shirts, which incorporate logos of teams such as the Dodgers, Angels, Mets, Yankees, Cubs and Phillies into the prints. Reyn Spooner also will continue its relationship with the Trader Joe's grocery chain, making uniform shirts for the company's staff. The label's limited-edition shirts for the Polynesia-themed Disney film "Moana" were sold out hours after the film's release.