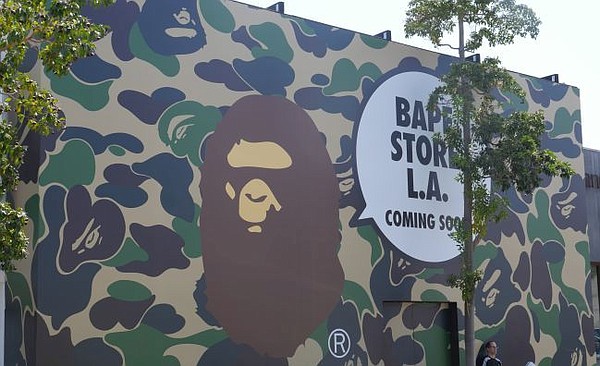 Bathing Ape to make a Los Angeles Comeback
High end Japanese streetwear brand A Bathing Ape is making a return to Los Angeles after closing down an emporium near Melrose and Fairfax avenues in July 2010.
Construction barricades recently went up for the upcoming BAPE store in an exclusive boutique hub in West Hollywood, Calif. The new BAPE will be located across the street from Maxfield, a pioneer in Los Angeles'boutique scene. Other neighbors will be a Helmut Lang boutique and a John Varvatos flagship on the corner of Melrose Avenue and Robertson Boulevard.
According to media reports, the brand, a cult favorite, also will be opening a boutique for its Aape line on Fairfax Avenue.