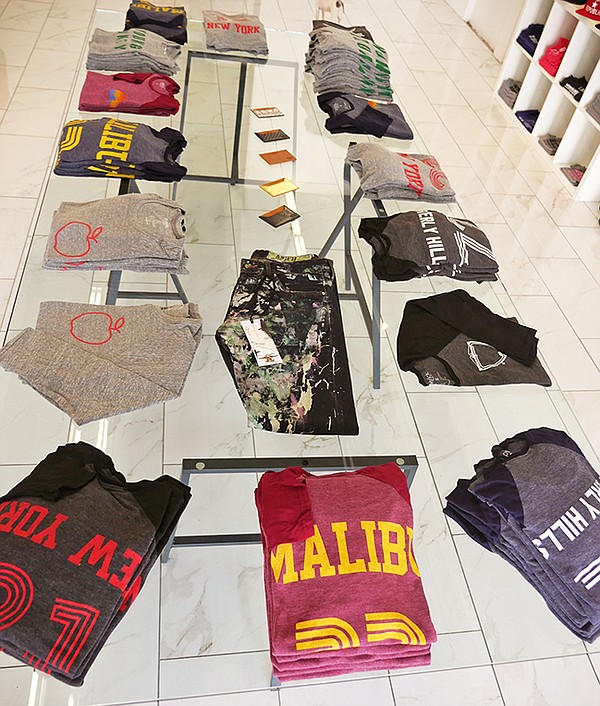 PATRICK BRAND
Patrick DiLascia Launches Patrick Brand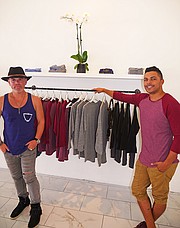 A new bricks-and-mortar store is the center of Patrick DiLascia's new fashion venture.
The T-shirt maven opened a 2,300-square-foot store and headquarters for his new Patrick brand on July 31. It's located at 816 S. Main St. in downtown Los Angeles, about a block north of a hub of fashion showroom buildings including the California Market Center.
"The energy here is amazing," DiLascia said of his new address. "All the buyers are here, and the street traffic is incredible."
DiLascia's space also will double as a center of operations for the Patrick brand. Behind the 800-square-foot selling space of the store, the place will offer warehouse space as well as offices for design and e-commerce operations at the recently launched www.patrickbrand.com. The entire space formerly served as a warehouse. DiLascia moved in because the unfinished space gave a unique opportunity to remodel it in his style. He covered the floors in white marble tile and painted the walls white to give a clear backdrop to the Patrick brand's colorful fashions.
DiLascia moved operations from West Hollywood, Calif., where he ran the self-named DiLascia brand out of a store from 2010 to July 2016. He started the Patrick brand almost a year after the DiLascia label was featured on the CNBC business reality show "The Profit." Post-show, DiLascia said that he wanted to look for a new brand. The e-commerce of the DiLascia brand is currently handled by the showroom ML Fashion Group, owned by Marcus Lemonis, host of "The Profit," according to DiLascia.
The Patrick brand also was intended to be a higher-end line. It will retail for 30 percent more than the DiLascia brand. Wholesale prices will start at $14 for boys' T-shirts and run up to $85 for hoodies. About 60 percent of the brand is devoted to a children's clothing line called Patrick Little Man. Instead of making clothes bearing children's graphics, Patrick Little Man uses some humorous graphics used in shirts for adult men. DiLascia said that graphics for the children's shirts never go beyond the understanding of a child. "We never push the envelope," he said.
The Patrick brand is made in Los Angeles. It uses tri-blend fabrics, cotton and French terry. DiLascia describes the silhouette of the T-shirts as a "generous slim cut." The look is slim, but it's not tight.
Other silhouettes include a baseball shirt with a three-quarter sleeve and hems that end in a U shape. New looks coming up include a thermal pant with a French terry short on top and a long hoodie.
DiLascia started his brand in Los Angeles after making a splash at American Eagle in New York City, where he worked in merchandising and styling. It had been a dream of his to live in Los Angeles and run a clothing brand. At first, Los Angeles did not welcome him with open arms. He worked at odd jobs and even had to swallow some pride by working as a store greeter at his former company, American Eagle.
He never lost sight of his dream.
"The hardest part of [fashion] is selling," DiLascia said. "The word 'no' became a motivator for me."
His fortune changed in 2010 when he received an order from the now-defunct Kitson boutique. (That company's founder opened a boutique last year called Kitross in the same Los Angeles location as Kitson.) The DiLascia brand was later picked up by Nordstrom and Bloomingdale's.