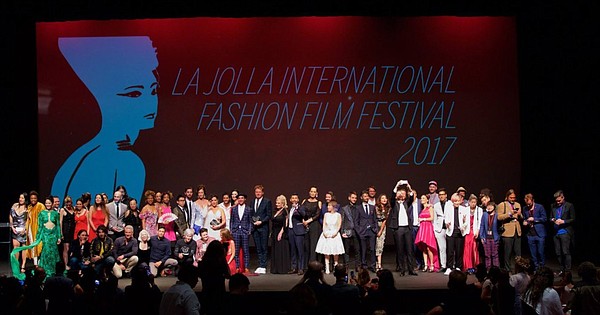 Magic Kingdom Takes Best Fashion Picture at LJIFFF
La Jolla International Fashion Film Festival has maintained its independence since it was founded in 2010. The festival of short fashion films, basically live action fashion magazine editorial, accepts no sponsorships for its annual glamorous awards show and meeting of fashion film creatives in La Jolla, Calif.
Last month, more than 700 people attended the event's parties and film festival. The Best Picture Award was handed to Magic Kingdom, a 2:55 minute film made for the Sergio Rossi footwear brand by director Bruno Miotto.
The Best Director award went to British filmmakers Joshua Brandao and Nicolai Kornum for Robots, an independent 5-minute film on romance, e-commerce and an android future. The film uses Prada handbags, Hugo Boss suits and futuristic styles from Dead Lotus Couture.
Fred Sweet, the founder of the festival , said LJIFFF receives 11,000 submissions a year. About two-thirds of the submissions come from brands, one-third comes from directors who want to break into the field.
Some brands can spend millions of dollars for fashion films, one of the most prominent being Chanel's $42 million production for a 2004 Baz Luhrmann film starring Nicole Kidman. Sweet said that lavish productions are not the primary focus of the festival. "The goal isn't only to get films with budgets of millions of dollars. Our goal is to help independent, creative professionals. We want to empower them. It is the most satisfying thing for me," Sweet said.