TECHNOLOGY
Fashion Students Getting Better Tools to Increase Their Tech Skills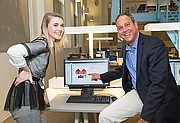 New cloud-based technology is popping up everywhere, and the world of fashion and design is no different.
Students at the Fashion Institute of Design & Merchandising are getting a new tool to navigate the digital supply chain with Andromeda, the next-generation cloud platform developed by NGC Software, which will be taught in FIDM classes. Andromeda brings together all company departments—from merchandising and product development to sourcing and compliance.
FIDM is offering instruction in NGC's Andromeda solutions in the areas of merchandise product development, apparel industry management, menswear and apparel technical design. The courses will give FIDM students hands-on training in real-world solutions for product development; merchandising, costing and specification; collection design; sourcing and inventory management; quality-control management; production control and planning; market analysis and presentation; and marketing and collection analysis.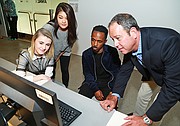 "NGC is very passionate about the role that technology plays in the fashion industry, and Andromeda will give FIDM students invaluable training to prepare for leadership roles in our industry," said Barbara Bundy, FIDM's vice president, education.
Mark Burstein, president of NGC Software, said the fashion industry is going through unprecedented disruption and innovation, and technologies such as Andromeda are critical to helping companies succeed in the new world of retail and fashion.
NGC works with several California clothing and fashion companies includingJerry Leigh Entertainment, Manhattan Beachwear, Evy of California, Hybrid Apparel, Topson Downs, Swat Fame, Stony Apparel and Billabong.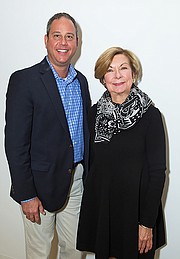 Last September, Byer California implemented NGC Software's cloud-based product-lifecycle-management software to improve workflow and standardized product development, providing complete visibility and control from concept to delivery.