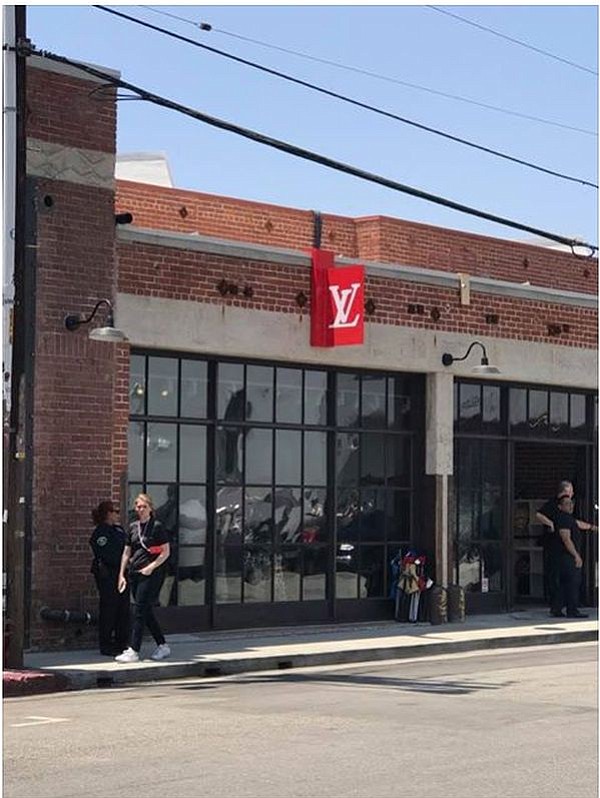 RETAIL
Late-Night Crowd Closes Louis Vuitton Pop-up in DTLA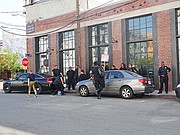 A pop-up shop for a highly anticipated Louis Vuitton X Supreme capsule collection has shuttered after Los Angeles Police dispersed a large crowd in front of the pop-up shop at 4:30 a.m. on July 7. By mid-day, the store signage had been removed.
The pop-up was located in an Art Deco warehouse on the corner of 3rd and Garey streets in downtown Los Angeles' Arts District. Neighbors include the Hauser & Wirth art gallery and high-end Shinola boutique. There were no arrests when the crowd was dispersed. Tony Im, a LAPD spokesman, declined to give out crowd estimates. "It was a matter of too many people being there," Im said. "They called us to provide crowd issues." He did not know whether it was a business owner or a neighbor who called the police to complain about the crowd.
To disperse the crowd, police officers got in a scrimmage line and told the crowd to leave the area. The crowd peacefully complied, Im said.
The Louis Vuitton X Supreme pop-up opened on June 30. A group of security guards patrolled the block on 3rd and Garey by the store entrance as streetwear fans lined up to purchase backpacks, T-shirts and sweaters for the highly anticipated collaboration.
News reports photographed music stars Justin Bieber, Madonna and 2 Chainz wearing Louis Vuitton X Supreme styles. A Google search found Louis Vuitton X Supreme goods selling from $460 to $10,000 on resale sites.